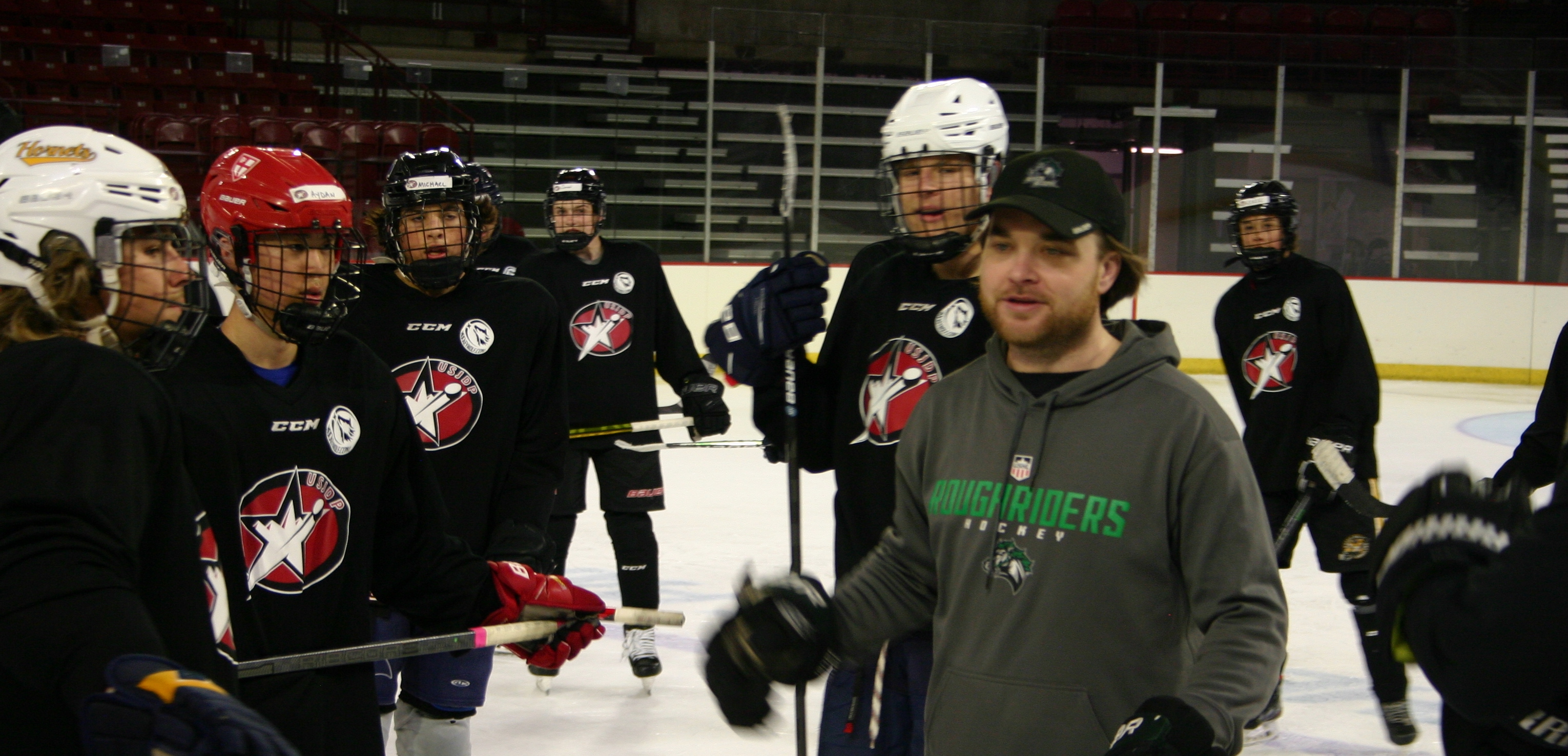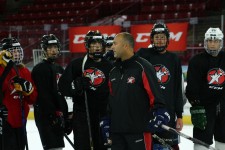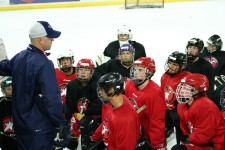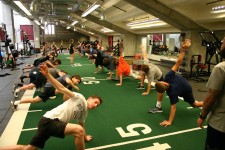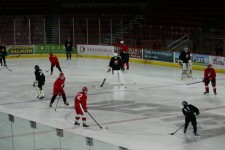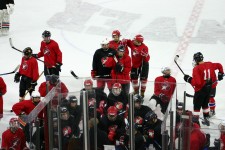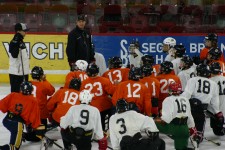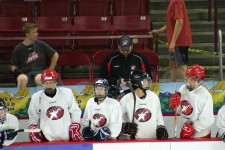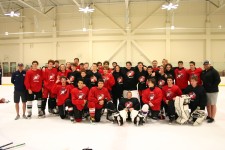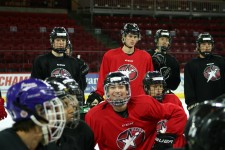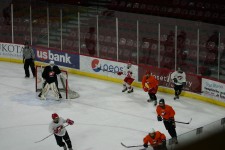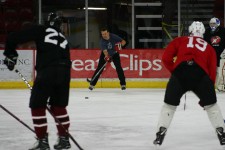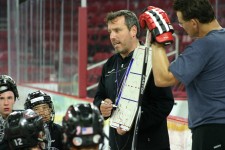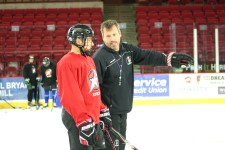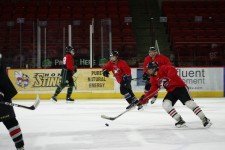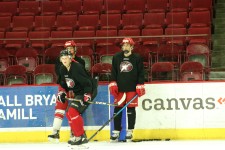 View Photos
2023 USJDP Junior Prep Hockey Camp
Magness Arena, University of Denver
Denver, Colorado
Program Overview
Elite AAA development camp for 2003-2009 born Bantam-Midget AAA/AA & Junior A/B players at the University of Denver.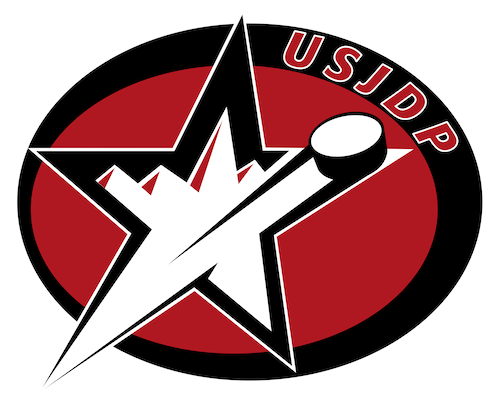 The USJDP Junior Prep Camp provides elite Junior, Midget and Bantam aged hockey players (birth years 2003-2009) the professional skill development and exposure necessary to better prepare for Junior A and College hockey. This camp is directed by NHL, NCAA, USHL, NAHL and other Junior A hockey coaches/scouts and is intended for current year Bantam-Midget AAA/AA and Junior A/B hockey players only.
Program Description
Directed by NHL, NCAA, USHL, NAHL and other Junior A hockey coaches/scouts, and featuring players from the US, Canada, Russia, Latvia, Switzerland, Belarus, Austria, Germany, France, Mexico, Slovakia, England, Sweden, Finland, Denmark and the Czech Republic, this 2-week elite development hockey camp provides participants the complete development, training & exposure program. If you are dedicated to working hard, pushing yourself, and doing whatever it takes to improve, than please feel free to apply for the USJDP Junior Prep Camp.
Program Detail
2023 USJDP Junior Prep Camp
WEEK 1: June 18-24, 2023
WEEK 2: June 24-30, 2023
Magness Arena
University of Denver
Denver, CO

$1,055/week - day campers
$1,405/week - resident campers
Prep Camp daily schedule includes:
4 hours of on-ice per day

3 hours of off-ice training per day

Daily Junior Hockey Seminars

3 weekly CCM Challenge Cup Showcase Games

Weekly CCM Hockey Awards Weekly

1-on-1 player exit interviews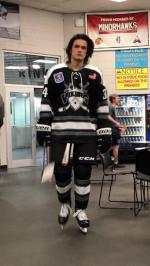 Jacqueline Williams
Jul 10, 2019
(5.0)
#1 Junior Prep Camp, hands down! Very well organized training schedule with the best coaches that train in every aspect of hockey. Training goes beyond dry land and on ice skills. The guys learn hockey sense and skills such as eye movement for timing and balance, reaction time, decision making, etc. USJDP Camps are top notch training that highly improves the player's game.

Mike Gempeler
Oct 05, 2019
Thanks for the kind words Jacqueline. I am glad you guys enjoyed the camp and see you next summer!
Jason Forsberg
Oct 10, 2019
(5.0)
Oka loved the camp and said it was the best one he's ever done. He said he learned a lot and gained more confidence with his game.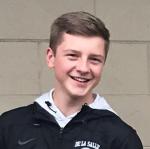 Alex Kowalewski
Oct 10, 2019
(5.0)
Thank you Zac & Mike for all your hard work. Alex had a blast and said hands-down, this was the best camp experience - from the coaches and drills to the facilities, food, dorm experience, and other players he befriended. Thank you.
Hi guys, I just wanted to let you know just how much our son Alex loved the camp! He was part of week 1. My wife dropped Alex off and watched the 1st day and I came in on Thursday to watch a few days and pick him up. Alex would text us and tell us how much fun he was having and how much he liked all the coaches and being able to play with other great players. I was lucky to play the great game my self all over the US and Canada and I've seen a lot of hockey and different camps. I have to tell you guys that I was blown away with your camp. This is Alex's number one pick already for next summer. I was able to see the on ice seasons. I watched both groups for 4 days and it was awesome.
Andy Karofsky
Oct 14, 2019
(5.0)
This was an exceptional camp. Some of the best coaching we've seen, both on and off the ice. Every ice session was uptempo. The campers got to experience how junior and college practices are run. On top of it, they got to skate and train at one of the premier college hockey facilities in the country at the University of Denver.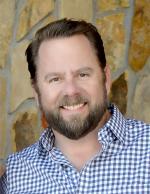 What a great camp and experience. The knowledge and communication skills of the instructors coupled with the rigor of the camp really puts the USJDP at another level. Their ability to teach complex concepts in a simple manner is rare. Not to mention the sheer quantity of ice touches and workouts. My son Thomas attended for one week but will be back for two in 2020. Looking forward to seeing his growth again next year.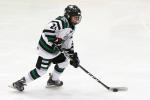 We signed up for week 2. After we were done, we decided we are doing both weeks next year. It's that good! The level of instruction from college and professional coaches along with the rigorous training really gives the players an idea of what it's like in College and professionally. 2-3 LONG ice sessions every day, a dryland and a coaching classroom session/coaches panel every day makes this a camp where you really get your money worth. Weekend tournament with if I remember correctly 5 games. Not one of those common camps where you get an hour a day on the ice then a couple games. You're gonna work your ass off but at the end of the day you will be a better player especially with the level of coaches there. I'd give the camp 6 stars if I could but 5 is the max. I you're looking for a next level camp, this is it! See you there!
My son loves this camp for many reasons. First and foremost, is the amazing on and off ice skill development by coaches at all different levels. Secondly, the players that come have a desire to get better and grow as players and young men. Third, Mike and his team of proctors don't tolerate any bullying, harassment, or other negative behaviors. When I drop my son off for two weeks, I know he is in a safe, positive environment.
This camp is by far the best possible opportunity for hockey players to improve their skills on and off the ice. Mike and Zac are highly professional and supportive. They really know what it takes to get to the next level and it shows! Thanks for everything!
USJDP is one of the best camps my son has attended. Great coaches and great training in a facility that is second to none. With out a doubt he was better at the end of the camp than when he started and it has continued into the season. If you want your kid to get better and be ready for the season than this is the camp you want to attend. When you pick them up after camp, you will know if you have a serious hockey player or not! I would recommend the two week option if your summer schedule permits.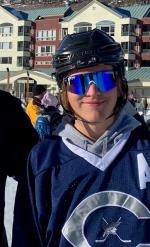 Monica Pijanowski
Nov 06, 2019
(5.0)
I'd recommend the camp to anyone looking for a ton of ice, off-ice conditioning/training and a great group of experienced coaches. Great players and competition at the closing week's games. We did the second week and my son's equipment bag reeked of something inhuman decaying inside...a pretty decent sign he was worked all week.
Our family has participated in this camp for the past three years. The facilities, the coaches, Mike Gempeler, and logistics of the entire camp have been exemplar. The on and off ice training was above and beyond what we expected and our son explained that he was fully engaged and was tiring, he said it was an "awesome" experience. This type of training is expected and specifically prepares players for expectations that they will be required to have at the lowest level of high school, up to the higher level toward junior hockey programs. The camp prepares the kids for what is to come and the coaches had a true interest in growing our son's abilities and guiding him in regard to his future in hockey.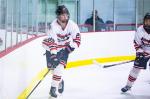 Our son, Dane Westen, went to both weeks of the camp as a day camper. The camp is very structured and well organized by Mike. The players are kept on their toes, busy, well supervised and meet the high expectations placed on them for discipline and timeliness. If you want a ton of development ice time with high level experienced coaches this camp should be considered. Dane had the opportunity to receive personalized instruction over a full week from coaches from Nicholas College, Parker Burgess, and New Mexico Ice Wolves NAHL, Keenan Kelly. They got to know him personally and engaged with him on hockey career path. He felt like all the coaches were there to improve your game and for the camp participants benefit. They cared! The camp is hosted at one of the best facilities in hockey - University of Denver. The participates not only had access to DU ice but also dorms, lunch rooms, weight rooms and locker rooms. Although Dane found the amount of ice time challenging to keep up with, he loved making new friendships with players from all over the hockey world. Dane was honored to receive the Defensive Player of week 2 competing against so many talented players. Have questions....call Mike....I did and he was very helpful in making sure this camp is the best fit for your player.
Chase Leivian
Nov 18, 2019
(5.0)
I attended the USJDP for the first time in week one of 2019. USJDP was a fantastic opportunity to improve my game in all aspects. It was great to get a feel for what junior and college coaches are like. They ran fast ice sessions working on a variety of skills as well as teaching lots about the game. The amount of ice touches, the off ice workouts, and classroom sessions with coaches maximized the time spent at the camp. The games were another great aspect of the camp. They were competitive and gave players another look at how high level coaches interacted during games. At the end of the week the players were given an exit interview where they were told what to work on and improve which was very helpful, guiding me as to what I should do to further better myself. Every day was full of on and off ice training with an emphasis on development. USJDP taught a lot about pursuing higher levels of hockey (juniors and college) and all the different paths a player can take. The camp was very well run by Mike and Zac. They made sure that every player got as much as they could out of the camp. They had great coaches to push the players and make everyone into a better player during their time at USJDP. I will attend again in 2020 and would highly recommend it to anyone else.
My son had a fantastic time at the USJDP in Denver. Great facilities, great coaching and great organization. My son received a first class education in all the elements of what it takes to be a full time hockey player and had a blast doing it. So much ice time he was exhausted at the end of the week. Appreciate everything USJDP did for him. Sean Knight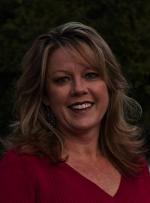 Jennifer Sprow
Dec 12, 2019
(5.0)
My son looks forward to this camp every year! Mike Gempeler and his USJDP staff are world class, elite coaches, offering on and off ice training in state-of-the-art facilities. If your son is serious about advancing his game, and getting seen by or in contact with top end programs, I unequivocally recommend this camp for him.
Coach and Father Endorsed I was looking for a camp that would not only get my players conditioned in the off-season but one that would push their skills and abilities to next level. I can't say enough about USJDP and the amazing team of professionals that they put together year after year to help truly help the kids develop. As a parent and Coach, I want what's best for all of my players not only in the upcoming season but in their journey throughout their hockey career. With so many attributes it's hard not to be biased about this camp. This camp is meticulously planned and executed by Mike, Zach and the team USJDP have designed the camp to raise the athletes awareness in all aspects of hockey. Training, endurance, skill set team play, theory, on and off ice conditioning, on ice offensive and defensive systems are some of the key influences and focuses of the camp camp. My sons and all the players that I've sent to this camp unanimously decided each and every year that it's the best hockey experience that they have on a year-to-year basis. The friendships they develop have last through the years. One thing I wasn't expecting was the plethora of knowledge and connections that the team of USJDP staff has. They are genuinely interested in the development of the future hockey career of their players. Mike has reached out to me on multiple occasions offering suggestions and assistance on options that my players can benefit from. If your player is serious about hockey, USJDP camp is a must. The entire culture at USJBP breeds success, conditioning, intensity as well as the friendships and connections my players have revived from USJDP are top notch and perpetuate so much momentum. It's by far the best money that I have spent in my own children's hockey path. I urge you to give your child or players the opportunity join the USJDP family, they will rave and you will be able to give your player something they will remember for a lifetime. USJDP will change their game and outlook on hockey Thanks USJDP Colin Kurtz Carolina Jr. Canes
Mike, I'm sorry I didn't get a chance to introduce myself last week. I just wanted to take a moment now and say a big thank you to you and everyone else at the camp. Jack worked hard and had a great time. That's exactly what we were looking for. It's a great camp. We have nothing but very positive things to say about the week he spent working with you and the team of coaches Regards, Ross Levin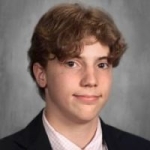 Lukas (Lou) ZAARI
Aug 04, 2022
(4.8)
Thank you Mike so much for this week of Camp in Denver in June.My son has made several hockey camps this summer ( in NY, Minnesota) and so far, he said your camp in Denver was the best because of the quality of the coaching and the level of the hockey players attending. So kuddos to your camp!
Heather Webber
Jul 05, 2023
(5.0)
Mike, I cannot tell you what incredible experience this week has been for Jonah. He's already asking to return next year for the full two weeks. Thank you for getting him in the camp last minute. In such a short time, we have seen him improve so much and his confidence increase which was exactly what he needed. Thanks again to you and the incredible coaching staff. We are looking forward to next year! Heather Webber
Facility Location
2250 E Jewell Ave, Denver, CO 80208
Company
USJDP, Inc.
29310 Buchanan Drive
Evergreen, CO 80439
Register Now!
No session available!
This program is on people's minds.
It has been viewed 7652 times in the past week
Contact Program Director