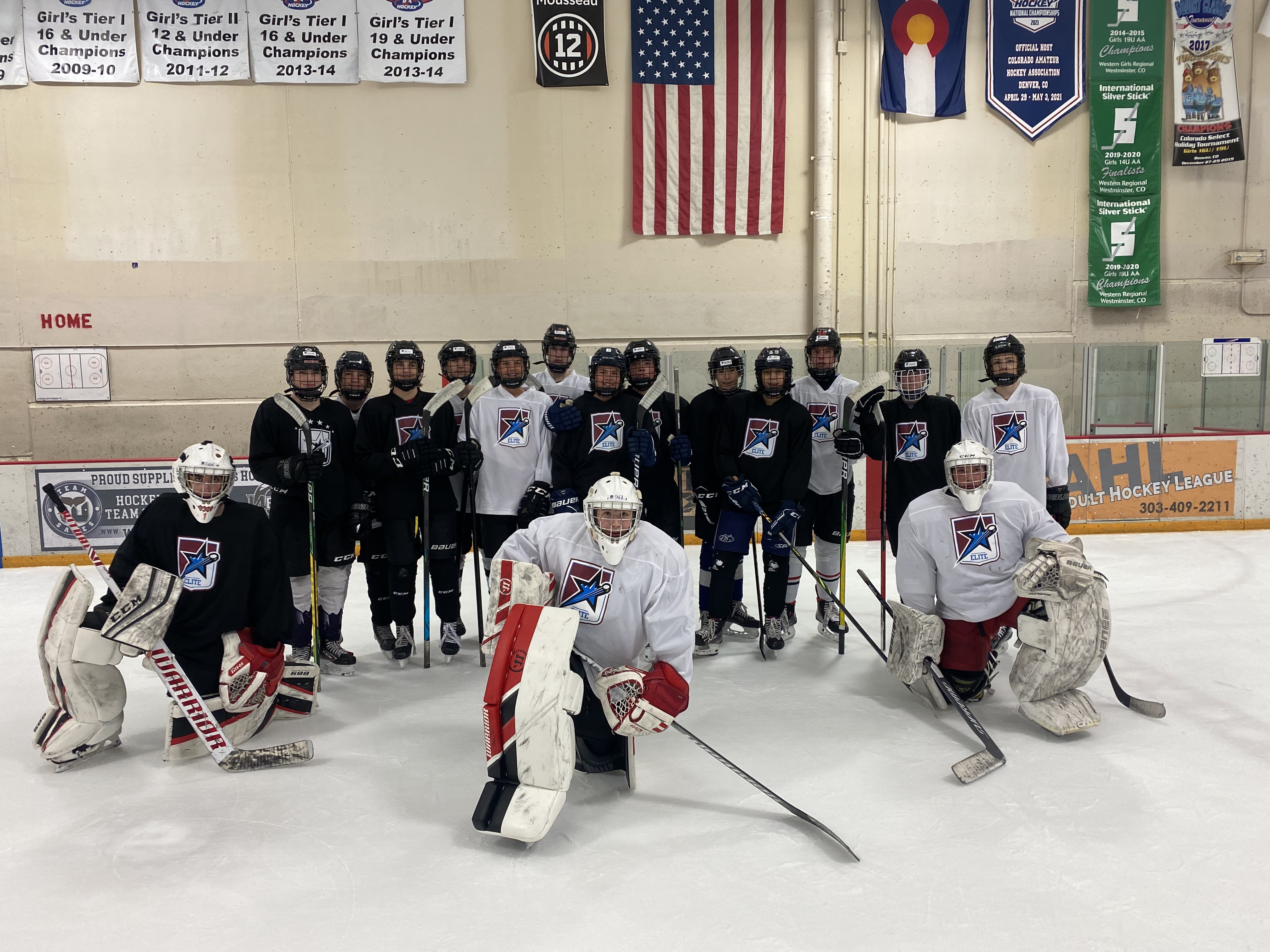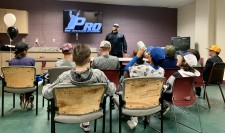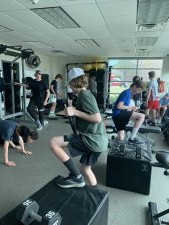 View Photos
RMHS Littleton CO Defenseman/Goaltending Camp
Edge Ice Arena
Littleton, Colorado
Program Overview
Dates: April 22 & 23 - Group #1: 12U Defenseman/Goaltending Camp - Group #2: 14U, 16U, & 18U Defenseman/Goaltending Camp- Location: Edge Ice Arena - $325 - 15 defensman per group and 3 goaltenders A, AA, AAA level .
Program Description
Blue Lines & Back Stops Clinic - Defenseman & Goaltenders Only
Group #1 Peewee - (11-12 yrs) 2011-2012 Birth Years
Group #2 Bantam & Midget - (13-17yrs) 2006-2010 Birth Years
RMHS is excited to announce our second annual Blue Line & Back Stops clinic in the spring of 2023! This specialized course will focus on specified skills, including skating and footwork, positioning and play development strategies, critical thinking and position-specific IQ development, and video review, all led by our professional staff and special guest coaches. Goalie development will be led by professional goaltending coach Alex 'A.P.' Parrish, who will focus on game management strategies, reading and influencing the play, communicating and interacting harmoniously with your defenseman, and individually curated development plans.
Goalies and Defensemen are the foundation of every team - bringing them together in a focused training regiment is an evolution in training and is guaranteed to translate to direct results.
15 defenseman max per group
3 goaltenders max per group
$325
3.75 hours on-ice
120 minutes off-ice Strength training
60 minutes classroom & video
SportsBoard Player Assessment
Campers must pack their snacks daily
Schedules are subject to change due to registration levels up to one week before the first day of camp
Lodging Info - The Holiday Inn Express Hotel & Suites Littleton is located across from the foothills of the majestic Rocky Mountains. We offer an indoor pool and whirlpool spa, fitness room and outdoor patio, free high-speed internet, and ample free parking. Our rooms have 37-inch HD TVs, fridge, microwave, and Keurig coffee makers. Our guests enjoy complimentary breakfast each morning and a 24-hour coffee/tea station. Nearby event centers & attractions include The Manor House, Willow Ridge Manor, Mountain View Ranch, Arrowhead Golf Club, Hudson Gardens, Ken Caryl Vista Wedgewood Event Center, The Fort, Evergreen Lake House, Red Rocks Country Club & Red Rocks Amphitheater, Bandimere Speedway, Chatfield Botanic Gardens, and Reservoir and many more. Business interests nearby include Lockheed Martin, Ken Caryl Office Park, Denver Technology Center, Johns Manville, Kaiser Permanente, Apria Healthcare, Colorado Children's Hospital, UCH Highlands Ranch Hospital, and Jefferson County Gvt. Building.
This hotel is a 5 min drive to the Edge Ice Arena and also has multiple restaurants and grocery store within walking distance.
The special room rate is $129+tax for RMHS Customers - CLICK HERE to book your room today!
Staff Info -
Bryan Smith
Alex AP Parrish
Jeff Rodell
Christian Brown
Sady Tobin
More Staff TBA
Program Detail
Camp Dates -
April 22 & 23, 2023
Camp Daily Schedule -
Peewee 11-12yrs - 2011-2012 Birth Years
Saturday, April 22nd
1:15pm - Check In (day one only)
2:00 - 3:15pm - On Ice
3:45 - 4:45pm - Strength Training
5:00 - 6:15pm - On Ice
6:30pm - Student Pick Up
Sunday, April 23rd
12:30-1:30pm - Strength Training
2:00-3:15pm - On-Ice
3:45-4:15pm - Classroom
Student Pick Up - 4:30pm
Bantam & Midgets - 13-17yrs - 2006-2010 Birth Years
Saturday April 22nd
1:30pm - Check In (day one only)
2:00 - 3:00pm - Strength Training
3:30 - 4:45pm - On Ice
5:15 - 5:45pm - Classroom
Sunday, April 23rd
11:30am - 12:00pm - Classroom
12:30 - 1:45pm - On Ice
2:15 - 3:15pm - Strength Training
3:30-4:45pm - On-Ice
5:00pm - Student Pick Up
It was so great to have a camp for Luke that focused specifically on defense. He learned a ton and worked hard... Smitty and his crew were great!
Thank you for putting on this clinic. It was a wonderful experience. Blake really enjoyed it and grew from it. We've enjoyed all your camps. I think this may have been my favorite. The coaching was next level. Great instruction. The Dry Land was Next Level. The Mental Health Training was Next Level. RMHS pulling out all the Stops for BLBS. Hockey Training at it's Finest!
Jessica Horne
Jul 10, 2023
(5.0)
This was the first camp we did with RMHS and we were very impressed. It was an intense camp and kept our player engaged. Parker really enjoyed working with the coaching staff and the evaluation sent afterwards was very informative.
Facility Location
6623 S. Ward Street
Company
Home Offices - Rocky Mountain Hockey Schools
6623 S. Ward Street Littleton, CO 80127
Mailing Address -
RMHS P.O. Box 880 Kittredge, CO 80127
Register Now!
No session available!
This program is on people's minds.
It has been viewed 1812 times in the past week
Contact Program Director