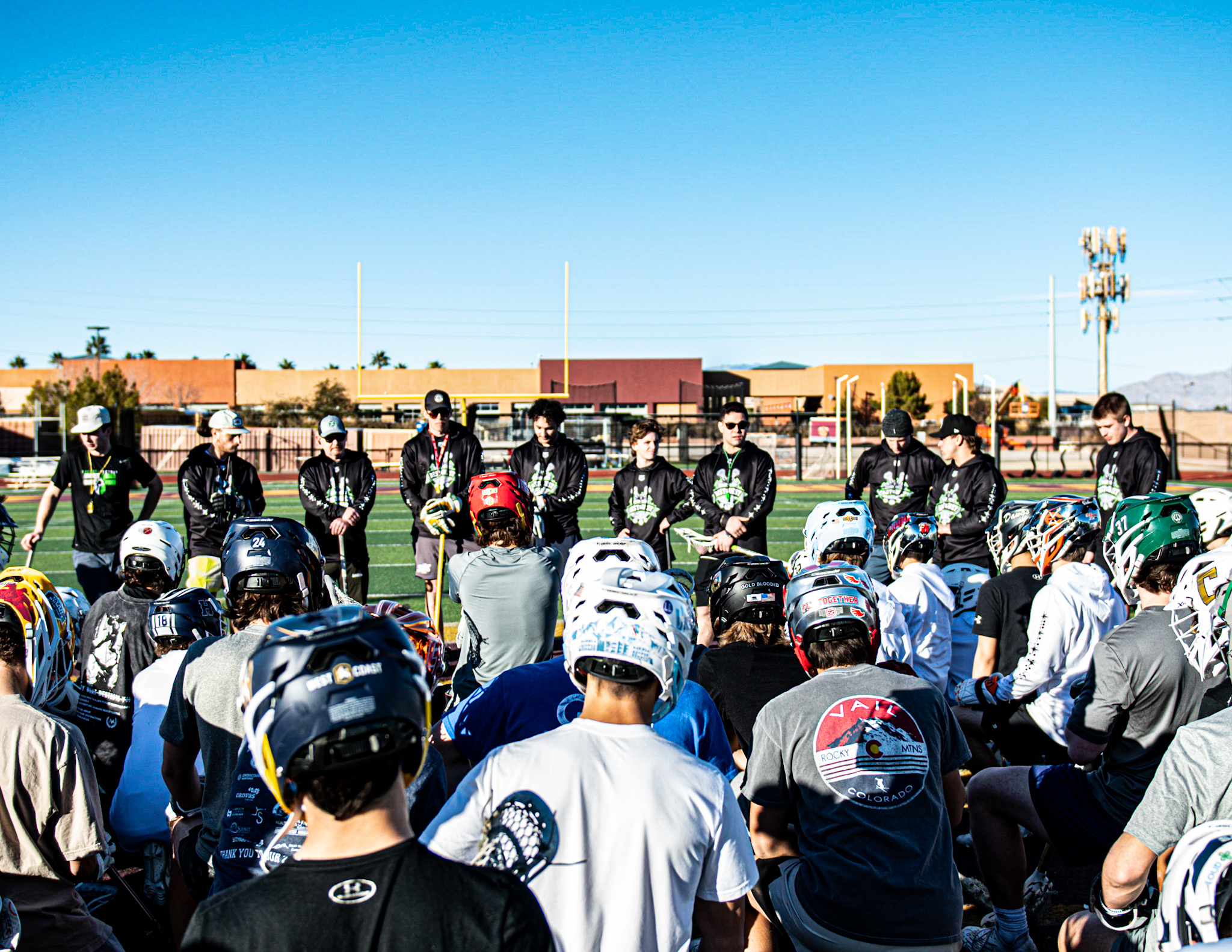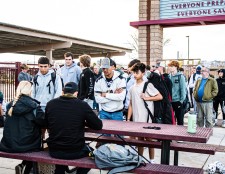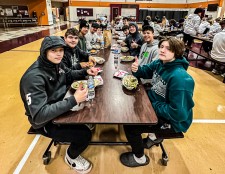 View Photos
2023 Best Of The West Overnight Camp
Faith Lutheran High School
Las Vegas, Nevada
Program Overview
The Faceoff Factory family is excited to announce the dates for our 2023 Best of the West Overnight Camp located in Las Vegas, NV (December 28th-30th, 2023). This Overnight Camp will consist of Faceoff, Offensive, and Defensive Training!
*CAMP IS OPEN TO PLAYERS OF ALL SKILL LEVELS AND AGES!
VIEW THE 2023 BOW PARENT TRACK PROGRAM (FACEOFF ONLY)
2023 FOF COACHING STAFF (2023 STAFF TBA):
- Asher Nolting (Offensive Training Head Coach)
- More Offensive Coaches TBA
- Jarrod Neumann (Defense Factory Head Coach)
- Tommy Angelicola (Defense Factory Head Coach)
- More Defensive Coaches TBA
- Joe Nardella (Faceoff Factory Head Coach)
- TD Ierlan (PLL Redwoods/Toronto Rock/Yale University)
- Tyrell Hamer-Jackson (NLL Vancouver Warriors)
- Casey Dowd (Colby College Asst. Coach/Former Denver Outlaws/Siena College)
- Michael Marino (Colorado Mesa Univ/Concordia Univ FO Coach)
- Zach Cole (Current St. Joes Faceoff Specialist/All-American)
-Nick Rowlett (Current University of Michigan Faceoff Specialist)
- Dylan Checketts (Colorado Mesa University Faceoff Specialist)
Program Description
2023 Faceoff Factory Best of the West Camp Schedule (Subject To Change)
*All 3 Positions will Follow the Schedule Below*
December 28th:
1:45 PM-2:50 PM Check-in at Faith Lutheran HS

Evening Session (3 PM-7 PM)

Dinner (7:30 PM Provided)

Mental Skills Session (8:00 PM)

Shuttle Back/Rooms Distributed (8:30 PM)

10:00 PM Lights Out
December 29th:
Wake Up/Breakfast (not provided)

Shuttle To Field (9:30 AM)

10:00 AM-12:00 PM Morning Session

12:30 PM-1:30 PM Film/Lunch

2:00 PM-4:00 PM Afternoon Session

4:30 pm-5:30 pm Dinner/Recruiting Talk/Q&A

6:00 PM-8:00 PM Evening Session (Team Competition)

Shuttle Back/Shower

10:00 PM Lights Out
December 30th:
Wake Up/Breakfast (Not Provided)

Check-Out (9:30 AM)

Shuttle To field (9:45 AM)

10:00 AM-1:00 PM Individual Competition and Closing Remarks

END OF CAMP
*We will designate a spot in the hotel to leave items to pick up after the final session. Parents with Player + Parents room will need to check out before 12 PM.
COST (STANDARD PRICING):
FACEOFF FACTORY:
$700.00 - Day Camper (Includes Lunch + Dinner)
$825.00 - Overnight Camper (Includes Lunch + Dinner)
$925.00 - Overnight Camper + Parent Room (Includes Lunch + Dinner for PLAYER ONLY)
$400.00 NEW PARENT TRACK PROGRAM
DEFENSE FACTORY:
$600.00 - Day Camper (Includes Lunch + Dinner)
$725.00 - Overnight Camper (Includes Lunch + Dinner)
$825.00 - Overnight Camper + Parent Room (Includes Lunch + Dinner for PLAYER ONLY)
OFFENSE FACTORY:
$600.00 - Day Camper (Includes Lunch + Dinner)
$725.00 - Overnight Camper (Includes Lunch + Dinner)
$825.00 - Overnight Camper + Parent Room (Includes Lunch + Dinner for PLAYER ONLY)
Program Detail
This is the fifth year of our West-based Overnight Camp. This is only 1 of 2 overnight camps we offer, allowing us to provide our students with the most rigorous and in-depth program offered. Students will not only be schooled on all aspects of their position from a technical standpoint, but we will also spend a significant amount of time competing and working on improving their confidence as well. We are intentionally overstaffed on the coaching front in an effort to maximize our time and accommodate all age/skill/experience levels.
Although the face-off concludes within seconds, it is one of the most imperative aspects of the game. This overnight event will allow the coaches to teach, correct, and improve the player's mind and techniques surrounding the face-off position. Students will be taught several techniques, counters, and skills associated with the face-off position through repetition on the field. Students will also be taught how to analyze and dissect all face-off situations through our evening film study sessions. Film study has become a core element of our coaching philosophy. We will be watching films from various professional and college games to reinforce our teaching and to reinforce our philosophy that each face-off student is unique in their own regard.
In part with high-level competition amongst elite players from across the country, the most valuable tool will be the player's accessibility to the coaches. Faceoff Factory's signature competition will take place on the final day of camp. Players will be placed in brackets and seeded based on their ages and performance during competition throughout our preliminary days of camp. The tournament will be a double-elimination style to determine our Face-off Factory National Overnight Champions.
Players will be filmed and evaluated throughout the day. The players will work together, in small groups based on age, skill, and request, through stations to ensure the right level of instruction and supervision. The training days will focus on building the complete face-off midfielder, including techniques, strategy, ground balls, alternative moves and counters, and film study.
We at Defense Factory and Offense Factory are extremely excited to bring our professional playing experience and coaching to Las Vegas for our Best of The West 2023 National Overnight Camp. Our mission is to prepare student-athletes to play their best, expand upon their skill set, and create long-lasting relationships through the game of Lacrosse.
This opportunity will feature Boys' Offensive training from Asher Nolting and Defense Training from Tommy Angelicola. Additional instructors will be added on a need basis. The training sessions will focus on competitive-based drill work and intermediate to advanced skill development.
Offensive Training will include:
● 2 Man-Game Do's & Don't
● Perimeter Shooting
● Inside Finishing
● Attackman Riding Drills
● Moves Around The Crease
● Dodging Habits
● Footwork
Defense Training will include:
● Defensive Mental Skill Sets
● Faceoff Wing-Play
● Team Defense Concepts
● Stick Skills
● Body positioning on and off-ball
● Check Work
● Situational Nuances
● Transition Efficiency
LOCATION:
Faith Lutheran Middle School & High School
2015 S Hualapai Way, Las Vegas, NV 89117
USEFUL INFORMATION:
Book flights to LAS (16 miles from the airport to the hotel, 7 miles to Faith Lutheran)

We WILL be providing transportation for players only between the hotel and the field.

We will try to provide transportation to and from the airport for anyone under 15 years of age by request only. Please e-mail Michael at mtmarino@faceofffactory.com to make arrangements.

ZERO TOLERANCE policy. Players will be asked to leave camp with no refund in the event of a behavioral issue.

Dinner/Lunch will be provided on Days 1 and 2.

Due to logistical costs with bringing our staff out west, there will be no refunds for this event. If you are not able to attend camp you will be issued a credit that can be used at any Faceoff Factory event.

We will have an additional staff room for those who need to shower before heading to the airport after the conclusion of camp.

HOTEL AMENITIES: Bowling alley, pool, movie theater.

Restaurants in Hotel - Subway, Bagel Corner, Java Vegas

Casual - Du-pars (open 24x7) for example BREAKFAST - all-you-can-eat pancakes for $6.99; most for under $10 full breakfast; dinners. Under $20
Hotel Information:
Suncoast Hotel and Casino
9090 Alta Dr, Las Vegas, NV 89145
https://www.suncoastcasino.com/
SUNCOAST HOTEL:
Suncoast Hotel & Casino is located in the premier northwest area of Las Vegas. The property offers exclusive restaurants, fun gaming, deluxe accommodations, bowling, movie theaters, bingo, and much more. It is "Las Vegas as it used to be" in the Suncoast's beautiful 500-seat showroom, a throwback to the showrooms of splendor that made Las Vegas famous.
This event is limited to 150 players and is open to ALL AGES.
If you have any questions, please email or contact Kyra (Director of Operations) at kyra@faceofffactory.com
Thank you,
FACE-OFF FACTORY
Website: www.face-offfactory.com
Like us on Facebook: https://www.facebook.com/TheFaceOffFactory
Follow us on Twitter: @FaceoffFactory
Follow us on Instagram: @Faceofffactory
Facility Location
2015 S Hualapai Way
Company
Since 2011, Faceoff Factory has committed to learning, teaching, and growing the Face-off position. Our goal then and now continues to be centered around developing the complete faceoff student. As the face-off position continues to change and develop, so does our curriculum. Our curriculum highlights techniques and details that have proven effective at the highest levels of lacrosse.
After 6 years of unwavering dedication, learning and adaptation to our teaching, our mission has developed to feature three main components:
First and foremost, we aim to create a collaborative learning environment. Since faceoffs are such a unique part of our game, we must tailor the environment in which we teach and learn them to be unique as well. Here, at Faceoff Factory, we aim to foster an environment in which students not only learn from our coaches, but learn from one another as well. We firmly believe that - to teach, is to understand. And the more students can teach others about faceoffs, the more they themselves will understand them.
Second, we aspire to facilitate and demonstrate the pursuit of excellence. Not only on the field but off of it as well. The strongest form of leadership comes from the ability to lead by example. Each of our staff members is either a current professional, division 1 coach, or former collegiate standout. Through our coaching, we seek to illustrate the leadership and drive it takes to become the best version of ourselves. We are dedicated to teaching students how to be their very best at the faceoff x through constant competitive exposure both with the coaches themselves as well as the other students in addition to individualized hands on instruction. We strive to challenge the way our students think, how they treat and respect their peers, and how they communicate.
Lastly, and arguably the most influential, is the development of our FOFamily - a commitment to see that each of our students fulfills all of their goals outside the lines of the lacrosse field. Although learning at our sessions is at the forefront of all our students focus, we try to provide far more resources than just on field coaching. Some of these resources include but are not limited to, free access to watch all of our sessions on youtube, college advice / recruiting assistance, and training guidance.
We hope to see you at the Faceoff X soon.
www.faceofffactory.com
This program is on people's minds.
It has been viewed 7078 times in the past week
Contact Program Director