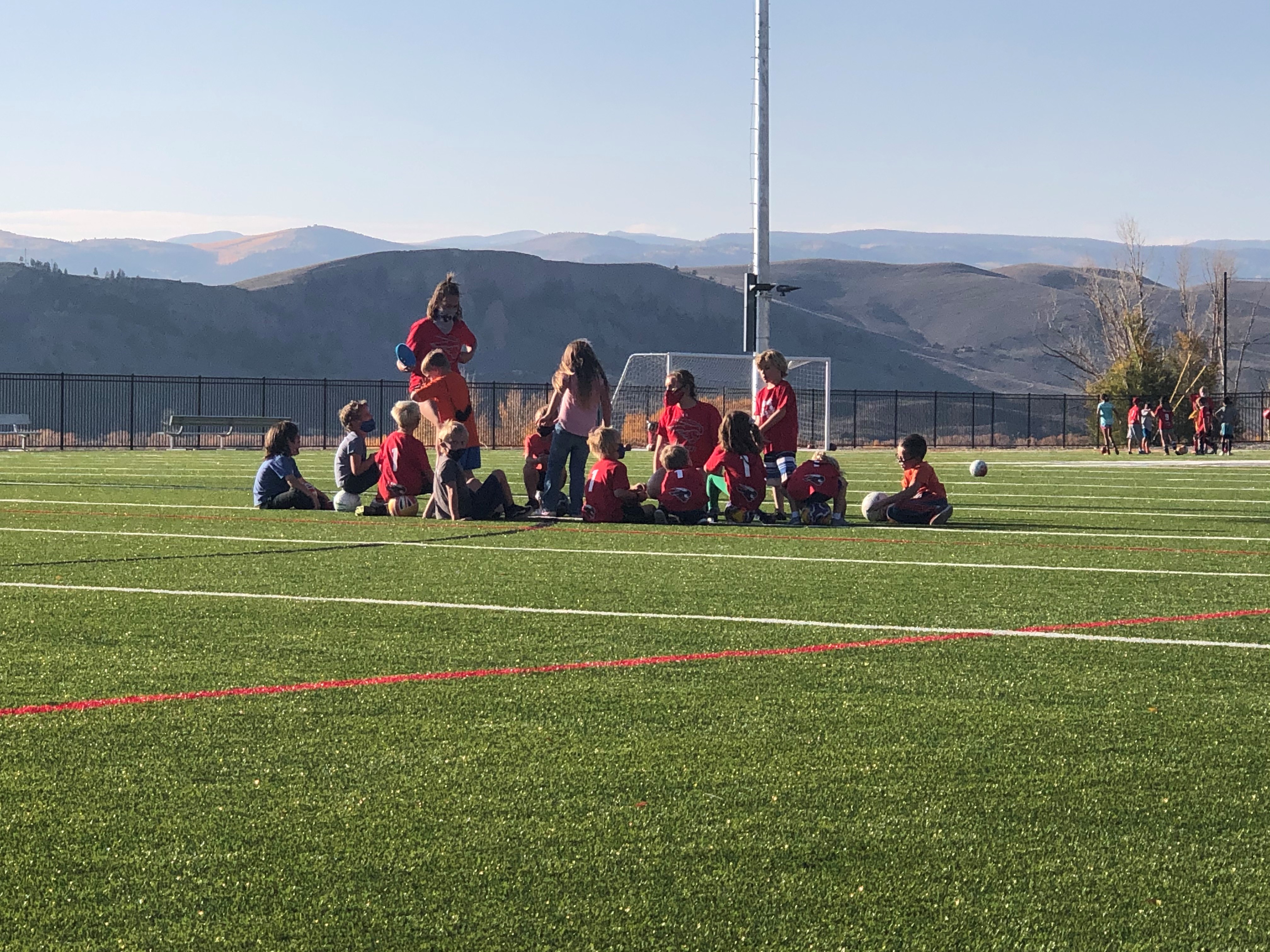 View Photos
Western Colorado University Junior Mountaineers Summer Camp
Western Colorado University Athletics Department
Gunnison, Colorado
Program Overview
Western Athletics is joining forces with the Rady School of Computer Science & Engineering to provide a unique summer camp opportunity to youth in the Gunnison Valley! This new state-licensed camp will take place on the Western Colorado University campus and is specially designed for children ages 5-12. Junior Mountaineers combines athletics & physical activities with STEAM (science, technology, engineering, art, math) to create a summer full of adventures and learning. Each week of camp will have a different theme that the various STEAM activities are based around in addition to the regularly scheduled weekly activities:
Monday - Library Visit / Storytime & Board Games
Tuesday - Swimming at Rec Center
Wednesday - Rock Climbing at Western Fieldhouse
Thursday - TBD, possibly art with Instructors from the Gunnison Arts Center
Friday - wheels (think bikes, scooters, rollerblades, etc)
The camp staff consists of Western students majoring in education, engineering, exercise and sport science, recreation & outdoor education who have been carefully selected by the Athletics Department and the Rady School due to their diverse backgrounds and skills they bring to the Junior Mountaineers program. This team of staff will guide the adventures & learning to create a positive and fun summer experience for the Junior Mountaineers campers!
Program Description
Half Day Option/Junior Mountaineers Experience Camp:
Is your child attending Gunnison Watershed School District Summer Experience? Or, do you only need half day care? During the weeks of GWSD Summer Experience, Junior Mountaineers will have a weekly option from 12-5:30pm Mondays-Thursday + a full day on Fridays. This option is only available for the weeks of June 6, 13, 20 and July 5, 11, 18.
Camp Add-On Option:
Swim Lessons Does your child want to learn to swim or improve his/her swimming skills? Register for swim lessons at the Western pool offered during camp hours when you complete your Junior Mountaineers Summer Camp or Experience Camp registration!
Morning Lessons - M-TH from 10:30-11am for $32 per week
Afternoon Lessons - M-TH from 4:30-5pm for $32 per week
Post Camp Lessons (staff will take campers to the pool, parents pick up after lesson) - M-TH from 5:30-6pm for $32 per week
Program Detail
Location: Western Colorado University / Paul Wright Gym & Rady School of CS & Engineering
Fees: $225 per week / $155 per week of Junior Mountaineers Experience Camp
Dates: May 31 - August 17 (no camp on July 4)
Days: Monday-Friday
Times: 8:30 a.m. - 5:30 p.m.
Ages: 5-12
CAMP THEMES
Week 1 May 31-June 3 Blasting into Summer!
Week 2 June 6-10 Coding & Robotics
Week 3 June 13-17 Storybook Engineering
Week 4 June 20-24 Freeze Out
Week 5 June 27-July 1 Summer Olympics
Week 6 July 5-8 Magic of Science
Week 7 July 11-15 Science of Cattlemen's
Week 8 July 18-22 Junior Mountaineers Challenge
Week 9 July 25-29 Music & Movement
Week 10 Aug 1-5 Water, Water, Everywhere!
Week 11 Aug 8-12 Physics Phun
Week 12 Aug 15-17 Junior Mountaineers' Got Talent
Facility Location
210 Paul Wright Gym
Company
Western Colorado University
210 Paul Wright Gym
1 Western Way
Gunnison, CO 81231
Registration Alert
Online registration for the Western Colorado University Junior Mountaineers Summer Camp is not available through the CampVine platform at this time.
Please visit the WCU Summer Camp website for full online registration capabilities at:
https://gomountaineers.com/sports/2013/1/23/GEN_0123135725.aspx
Contact Program Director