Faceoff Factory Advisory Program
From Your Own Home
FOFOnline, United States
Program Overview
*After you have registered for our Faceoff Factory Advisory Program, you will get an E-Mail from Coaches Dowd and Reisman with the next steps to book the date/time of your appointment.
OUR GOAL IS TO HELP YOU ACHIEVE YOURS!
WE ARE OFFERING ADVISING FROM OUR FOF DIRECTORS OF RECRUITING CASEY DOWD (ASSISTANT COACH COLBY COLLEGE) AND KEVIN REISMAN (ASSISTANT COACH LIMESTONE UNIVERSITY). HERE YOU WILL HAVE THE ABILITY TO WORK 1 ON 1 WITH NCAA COACHES WHO CAN PROVIDE INSIGHT ON THE BEST WAY FOR YOU TO LIVE OUT YOUR DREAM.
Program Description
LEARN MORE ABOUT THE FOF ADVISORY PROGRAM
Program Detail
WHAT YOU GET:
1 on 1 Zoom sessions with Current NCAA Coaches

An Action Plan for you to achieve your goals

Access to the Faceoff Factory Staff throughout your recruiting process

Make sure you have a complete understanding of the recruiting process and timeline

Help with what questions should the parents/kids during the recruiting process

The differences between NCAA D1, D2, D3, MCLA, and NAIA and how to navigate.

Help you understand the best ways to ask for scholarship money and how much each Division can lend out

Highlight Tape recommendations - what to put in/what are coaches looking for?

Help you learn how to properly write an email to a coach. How long and what needs to be in it

An understanding of what coaches to reach out to on September 1st or at any time through your recruiting process

Make sure you understand how coaches typically do their recruiting

Head and Equipment Recommendations

How to get the most bang for your buck in the sport of Lacrosse

What Tournaments and Prospect Days you should attend

Any extracurricular activities coaches take interest in besides Lacrosse

NCAA rules regarding recruiting and the do's/do's not with coaches

Social Media Presence and how that can affect the process

Nutritional help and guidance for weight-room success
Facility Location
123 Street
Company
Since 2011, Faceoff Factory has committed to learning, teaching, and growing the Face-off position. Our goal then and now continues to be centered around developing the complete faceoff student. As the face-off position continues to change and develop, so does our curriculum. Our curriculum highlights techniques and details that have proven effective at the highest levels of lacrosse.
After 6 years of unwavering dedication, learning and adaptation to our teaching, our mission has developed to feature three main components:
First and foremost, we aim to create a collaborative learning environment. Since faceoffs are such a unique part of our game, we must tailor the environment in which we teach and learn them to be unique as well. Here, at Faceoff Factory, we aim to foster an environment in which students not only learn from our coaches, but learn from one another as well. We firmly believe that - to teach, is to understand. And the more students can teach others about faceoffs, the more they themselves will understand them.
Second, we aspire to facilitate and demonstrate the pursuit of excellence. Not only on the field but off of it as well. The strongest form of leadership comes from the ability to lead by example. Each of our staff members is either a current professional, division 1 coach, or former collegiate standout. Through our coaching, we seek to illustrate the leadership and drive it takes to become the best version of ourselves. We are dedicated to teaching students how to be their very best at the faceoff x through constant competitive exposure both with the coaches themselves as well as the other students in addition to individualized hands on instruction. We strive to challenge the way our students think, how they treat and respect their peers, and how they communicate.
Lastly, and arguably the most influential, is the development of our FOFamily - a commitment to see that each of our students fulfills all of their goals outside the lines of the lacrosse field. Although learning at our sessions is at the forefront of all our students focus, we try to provide far more resources than just on field coaching. Some of these resources include but are not limited to, free access to watch all of our sessions on youtube, college advice / recruiting assistance, and training guidance.
We hope to see you at the Faceoff X soon.
www.faceofffactory.com
This program is on people's minds.
It has been viewed 44 times in the past week
Contact Program Director
Similar Camps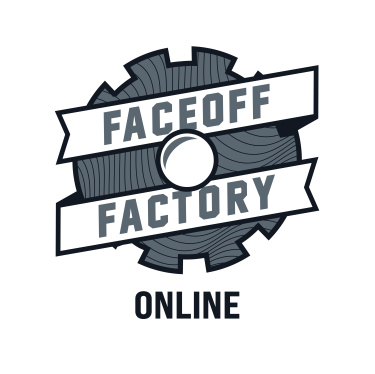 1
Welcome to the NEW and IMPROVED FOFOnline Platform! Become a ...
From Your Own Home
FOFOnline, United States 12345
(0)