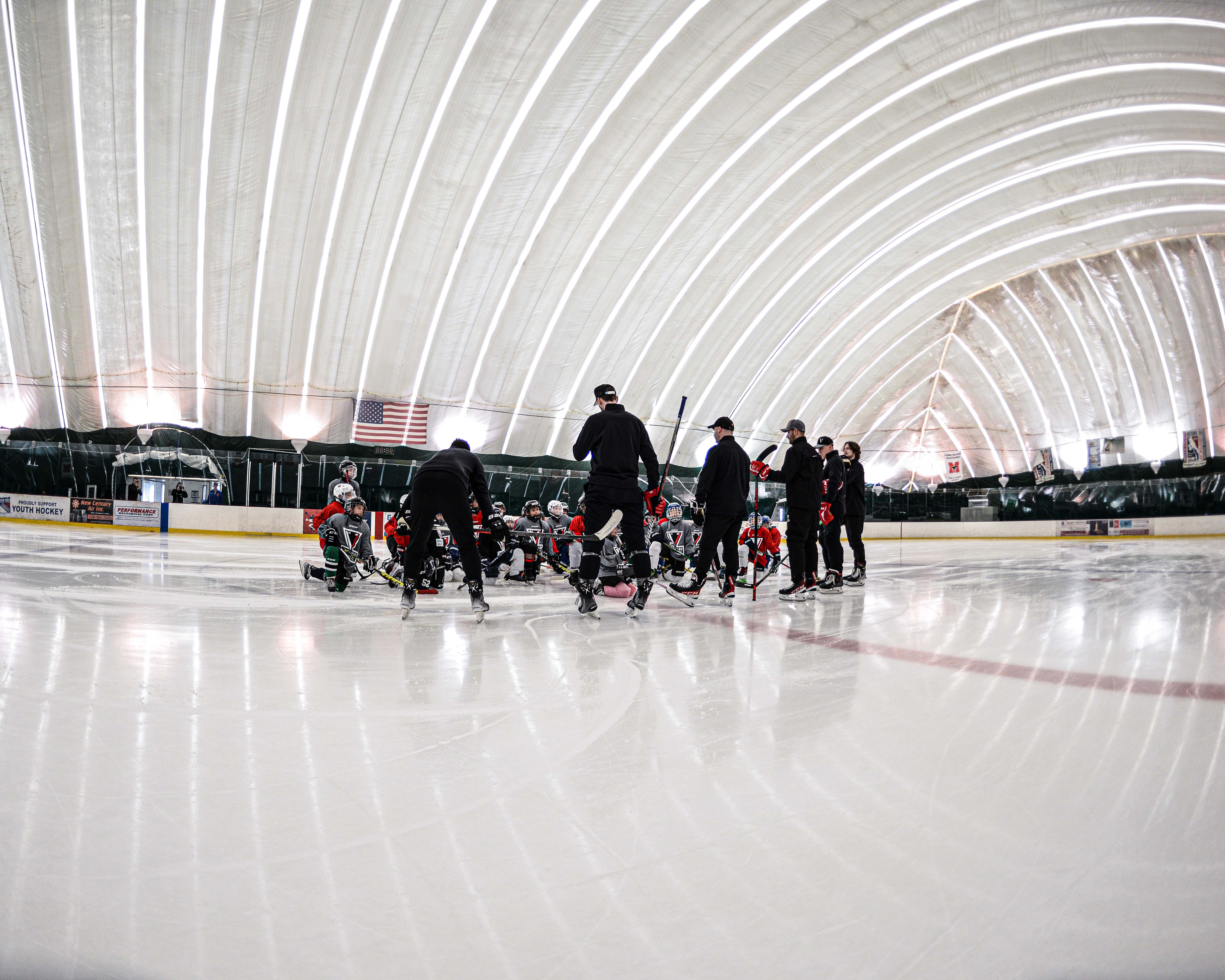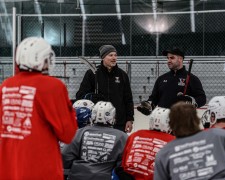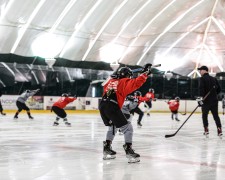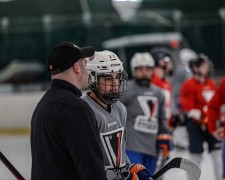 View Photos
Vanguard Hockey Staten Island Pre-Season Camp, NY
Staten Island Skating Pavilion
Staten Island, New York
Program Overview
NEW YORK CITY! Vanguard Hockey International is bringing the best coaches from around the world to give your player a true international experience. August 21-25 on Staten Island! This is a MUST for any player looking to enter the season in their best form! 30 minutes from Manhattan, drop your player off for the day and bring the family to enjoy all New York City has to offer!
Vanguard Hockey International's sole purpose is player development. With experience working with beginners to NHL players and Olympians there is a clear understanding of what it takes to develop a player on and off the ice. We bring the knowledge of some of the best skills coaches of the past with the expertise and insights of today's pioneer coaches and minds. Player development transcends on-ice skills. It includes training your mindset and attitude as much as your physical and on-ice abilities. Today's young players are tomorrow's citizens, and we pride ourselves in committing to helping these young players become the best they can be on and off the ice. We understand not every player wants to make it to the NHL, some aspire to make a Prep or University team, maybe you have no long term aspirations but want to be the best you can while you play the game for your local travel or recreational team. We are here to help players of all mindsets achieve whatever it is they aspire to.
Vanguard Hockey International is committed to giving back to all of those who have sacrificed for us. We offer Military and First Responder discounts on all events. Vanguard Hockey International will be donating 5% of profits from each individual event to a different Military, Veteran, or First Responder Charity. We thank you for all you have done and sacrificed for us and this is our small way of showing our appreciation for your service.
Program Description
Are you ready to take your hockey game to the next level? Look no further than Vanguard Hockey International! We are the premier ice hockey training company with access to the best skills coaches from all around the world. Our coaches have decades of experience and have had success developing players of all ability levels. Our focus is on individualized instruction, so you can be sure that you are getting the best training possible. Whether you want to improve your stick handling, skating, or shooting, we have the expertise and resources to get you there. We also offer team and goalie training, as well as off-ice strength and conditioning programs. At Vanguard Hockey International, we are committed to helping you reach your goals. Our experienced coaches will guide you every step of the way and help you take your game to the next level. So what are you waiting for? Join us today and start your journey to hockey greatness!
Vanguard Hockey International is committed to the best product and consistency of top level coaching. With Hockey being a worldly game, we bring in the most reputable coaches from around the world to give your players a broadened world view of the game. We have had world renown coaches from 9 countries teach players in an upbeat and competitive atmosphere that pushes players out of their comfort zone, while providing the information and skill development models necessary for progression.
Program Detail
August 21st-25th 2023
Cost – $1100
Group 1 – 2015-2011
Group 2 – 2010-2003
12.5 Hours On Ice
5 Hours Off Ice
5 Hours of Mental Toughness, Sports Psychology, Leadership, Video Review Sessions
Specific Goalie Instruction with Professional Goalie Coaches
Lunch Included
Custom Imported from Germany Vanguard Jersey / Socks Included
Parent Informational Meeting For Player Development
1 Month Free Trial Project Hockey App Included
Week Supply of Biosteel / Biosteel Water Bottle Included
Parents Development Meeting
End of week evaluation card
Email with discount codes for partnered products
Coaching Lineup -
Ashlea Jones - OHL / NHL Power Skating Coach
Jeff Lobman - Founder/Owner Vanguard Hockey International. Maine Nordiques NAHL - Scout. Madison Capitols USHL - Scout
Mark Ciaccio - NHL New York Rangers Skills Coach, Former Skills Coach Arizona Coyotes
David Kalivoda - Head Skills Coach HC Sparta Praha - Czech Republic
Swaggy P and Torrey Mitchell - Owners Elev802
Justin Selman - Owner Topline Hockey
Danny Heath - Owner Project Hockey, Owner Game 7 Industries
Colin Smith - Owner Detroit Edge Hockey
Pat Mcauley - Owner Aces Elite Hockey, Director Tampa Bay Lightning Development, Head Coach 2007 FL Alliance
Hagen Nemzek - Owner Nemzek Hockey
PJ Nicsevic - Level 5 USA Hockey Goaltending Coach
Anthony Brodeur - NHL Draft Pick, Owner Brodeur Hockey School
Schedule:
9:00-10:15 AM – Group 1 On Ice
9:15-10:15 AM – Group 2 Warmup Off Ice
10:30-11:45 AM – Group 1 Off Ice
10:30-11:45 AM – Group 2 On Ice
12-1 PM- Lunch / Chalk Talk Groups 1/2
1:30-2:45 PM – Group 1 On Ice #2
1:30-2:30 PM – Group 2 Off Ice
3:00 PM – Group 1 Pickup
3:15-4:30 PM – Group 2 On Ice #2
4:45 PM – Group 2 Pickup
*** COMPLETE SCHEDULE WILL BE EMAILED 2-3 WEEKS PRIOR TO CAMP ***
Location:
Staten Island Skating Pavilion
3080 Arthur Kill Road
Staten Island, NY, 10309
Facility Location
3080 Arthur Kill Road
Company
Vanguard Hockey International
Greenville, SC
Register Now!
No session available!
This program is on people's minds.
It has been viewed 2252 times in the past week
Contact Program Director