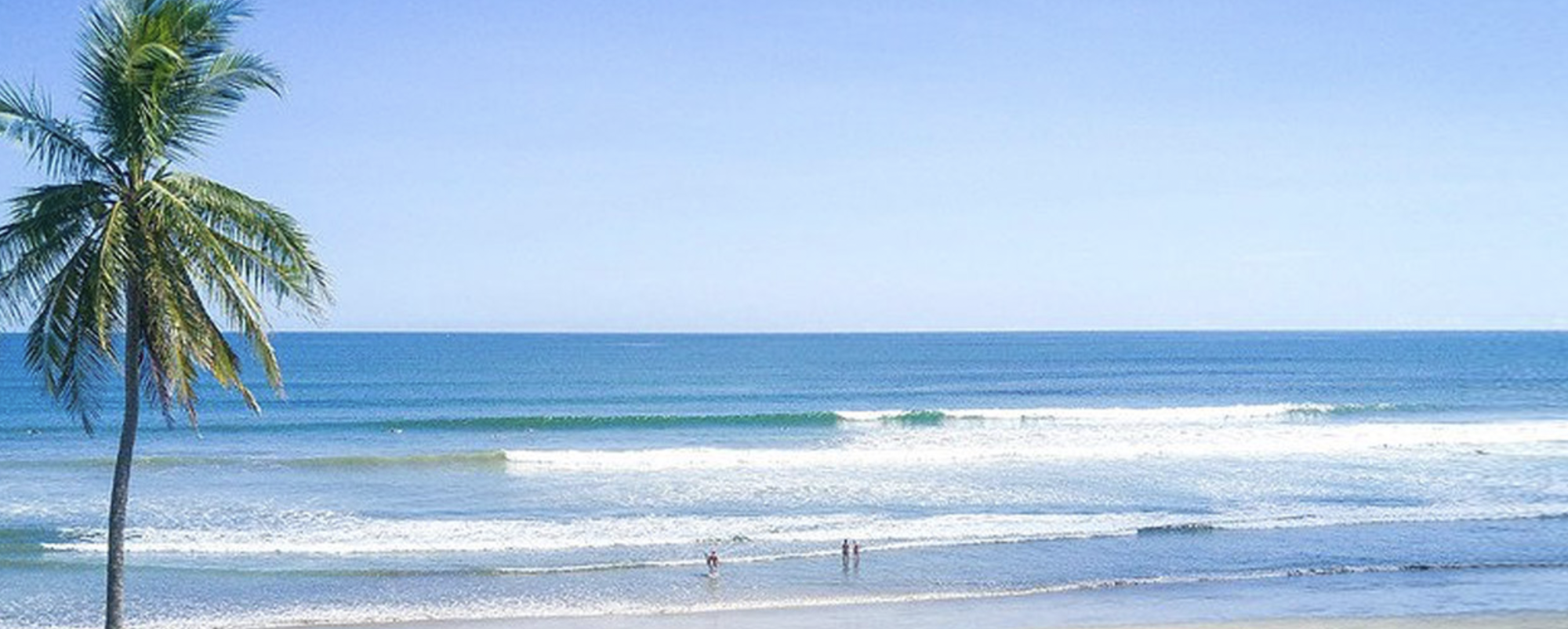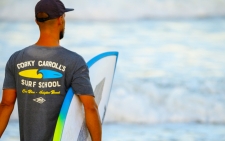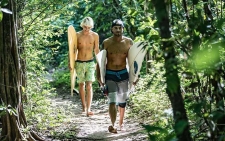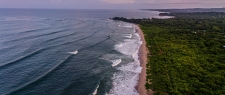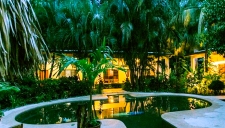 View Photos
Corky Carroll Surf Resort - Surf & Stay Tour
Corky Carroll's Surf School
Nosara, Costa Rica
Program Overview
Corky Carroll's Surf School is a family owned and operated surf resort and shop located by Playa Guiones in Nosara, Costa Rica. Opened in 1998, we are the first surf school in Costa Rica and remain the longest operating. We provide fun, unforgettable personalized surf experiences. Our all-inclusive surf resort is inspired by classic surf camps set in exotic locales and includes accommodations, all meals and drinks, and daily 1:1 surf coaching. We also provide private surf lessons to non-guests, as well as surfboard rentals, which include high performance shortboards, California longboards and beginner soft tops.

WHAT WE'RE ABOUT
Pure surf. Pure fun. Pure life.
We're all about sharing the surfing lifestyle with others. We combine the Costa Rican motto of "pura vida" with professional surf coaching to create stress-free, laid-back, fun experiences for all ages and ability levels, both in and out of the water. We want our guests to feel less like they're staying at a hotel, and more like they're hanging with friends and family on a surf adventure. Surfing is our way of life, and we are passionate, excited and grateful to share all it has to offer with you.
Program Description
OUR STORY
Paradise Found
It all started in 1996, when California surfer Rick Walker teamed with Corky Carroll — the first pro surfer — to form a surf school in Huntington Beach, named after the legend himself. As things took off, they organized surf trips to idyllic Costa Rica. Loving it so much, Rick opened a surf n' stay there in 1998, inspired by the "secret spot" surf camps every surfer dreams of. Today, Rick's kids keep the stoke pumping, with Kelsey and her husband managing stateside in HB, and Collin and his wife Yaya hosting at our resort here in Nosara.

OUR LOCATION
Nosara Costa Rica
Corky Carroll's Surf Resort is located in the small beach town of Nosara in Costa Rica. Nosara is home of Playa Guiones Beach — a picturesque stretch of pristine white sand and warm 80 degree water. Found right outside our backdoor, here guests can surf, relax and connect with this beautiful coast.

WHAT'S INCLUDED
Eat. Sleep. Surf. Repeat.
From a surfer in search of great waves to a family on holiday, our resort is both surf camp and tropical getaway. Your trip includes daily surf coaching, private bungalows, meals, drinks, and airport transportation.

ACCOMMODATIONS
Tropical Living
Soak up the tropical atmosphere of Nosara. Our resort offers six private bungalows, surrounded by lush coastal rainforest and a short stroll from white sand beaches with the best surf spots in Costa Rica.
Program Detail
SURF RESORT PRICES
All-Inclusive Package
What comes with your stay with us? Here you'll find a list of everything that's included and package rates for your surf trip.
1 SURFER: 1 Room | 7 Nights = $2,660 total
2 SURFERS: 1 Room | 7 Nights = $2,135/person ($4,270 Total)
3 SURFERS: 1 Room | 7 Nights = $1,995/person ($5,985 Total)
* Rates shown are for roundtrip transfers to Liberia (LIR) airport. Please inquire for flights into San Jose (SJO).

FRIENDLY VIBE
Personalized to You
We like to keep things casual and communal. There's a reason why we only offer six bungalows at our resort. We want to get to know you well and give special care to your trip.

EXPERTISE
Surf Coaching
We live to surf, and want to share our passion with you. Our crew are seasoned experts in coaching, training and teaching others to get the most out of their wave time.

ALL-INCLUSIVE
Surf & Stay
We take care of everything from the second you land to the moment you leave. (We even help plan getting here.) All meals, airport transportation, surf lessons, and surf gear comes included.

Facility Location
Guanacaste Province
Company
Corky Carroll's Surf Resort
Guanacaste Province
Nosara, Costa Rica
Registration Alert
Online registration for all Corky Carroll Surf Resort programs is not available on the CampVine platform at this time. Please visit their website to register at:
Contact Program Director
Similar Camps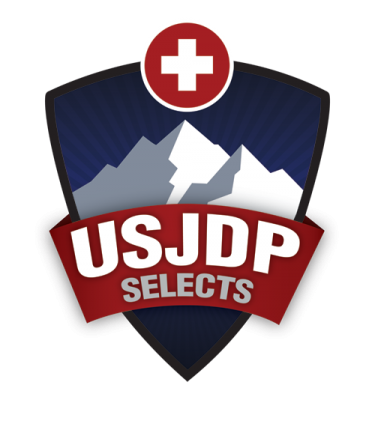 4
2023 Finland Lions Cup International Hockey Tour July 28 - August 7, 2023
Vierumaki Olympic Training Center
Helsinki, Finland
(0)