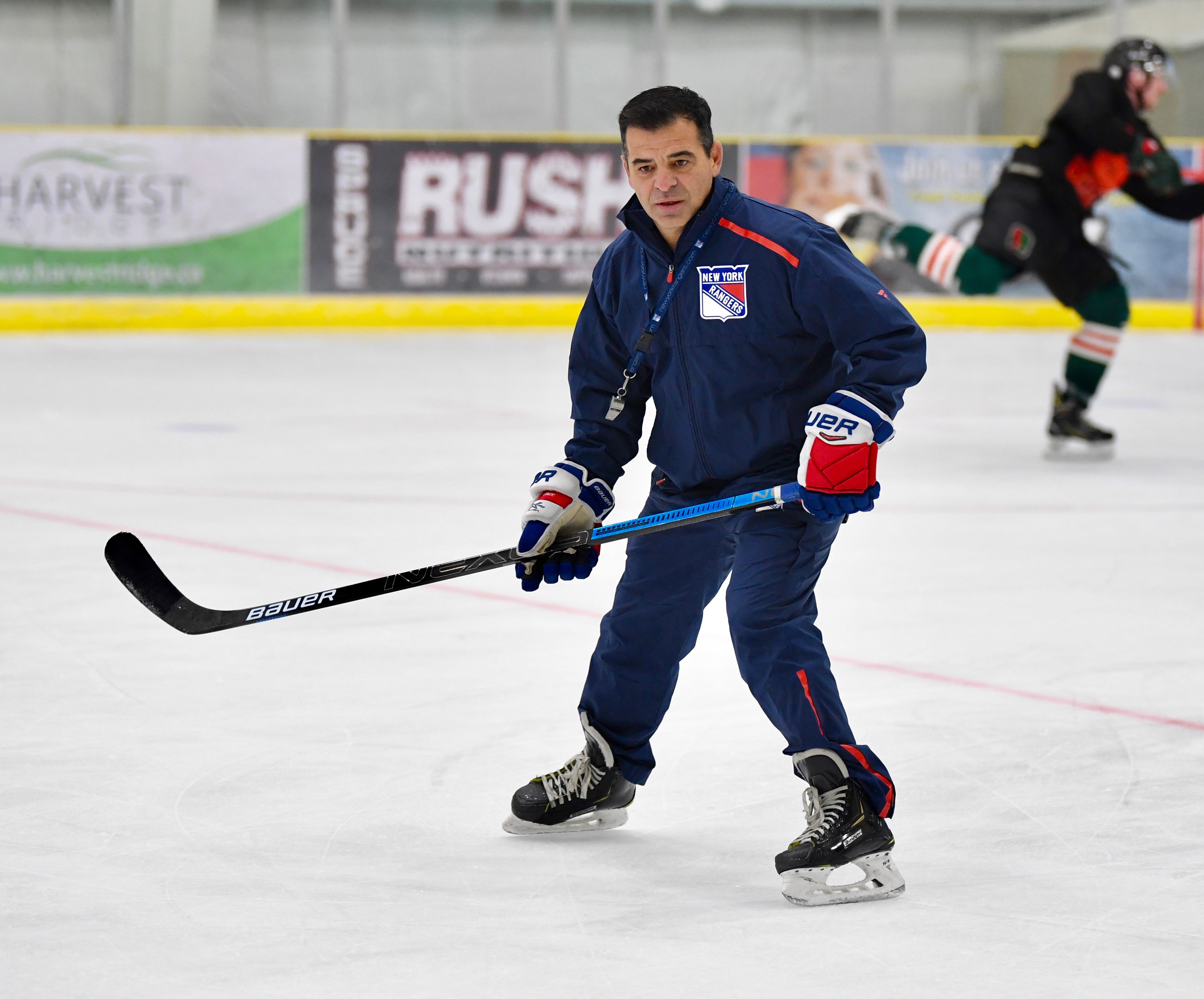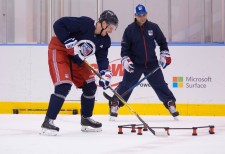 View Photos
Ricci Hockey - Powerskating
Family Sports Ice Arena
Englewood, Colorado
Program Overview
Skating Development Camp featuring NY Rangers Skating and Skills Coach Mark Ciaccio at Family Sports ~ $285.00
Program Description
TRAIN WITH THE PROS: Mark Ciaccio is the Skating Coach for the NHL NY Rangers
Mark is the skating coach for the NHL's New York Rangers. This clinic will focus on all aspects of skating which is the most important skill for ice hockey. Mark will teach you how to become a better skater forwards, backwards, laterally and transitionally. You will be taught the proper techniques and posture for effective skating. The area that will help you gain a competitive edge is the ability to start quickly and progress into nice, long and efficient strides. Mark will teach and demonstrate all of his secrets. This clinic is a MUST!
33 years International Powerskating Coach
Currently Skills Coach for the New York Rangers (NHL)
Former Powerskating Coach for the Phoenix Coyotes (NHL)
Former Powerskating Coach San Antonio Rampage (AHL)
Worked with Los Angeles Kings (NHL), Phoenix Roadrunners (IHL), Springfield Falcons (AHL), Utah Grizzlies (AHL)
German National Hockey Federation, any players fro US Olympic Hockey Team
Former Head Coach N Scorpions (CHL & WPHL)
Program Detail
June 19-22, 2023
Session 1 2012-8U Advanced 9:15am-11:15am
Session 2 2005-2012* 11:25am-1:25pm
*2012 with prior approval
Facility Location
6901 S Peoria St,
Company
Ricci Hockey, Inc.
PO Box 1045
Morrison, CO 80465
Register Now!
No session available!
This program is on people's minds.
It has been viewed 3130 times in the past week
Contact Program Director