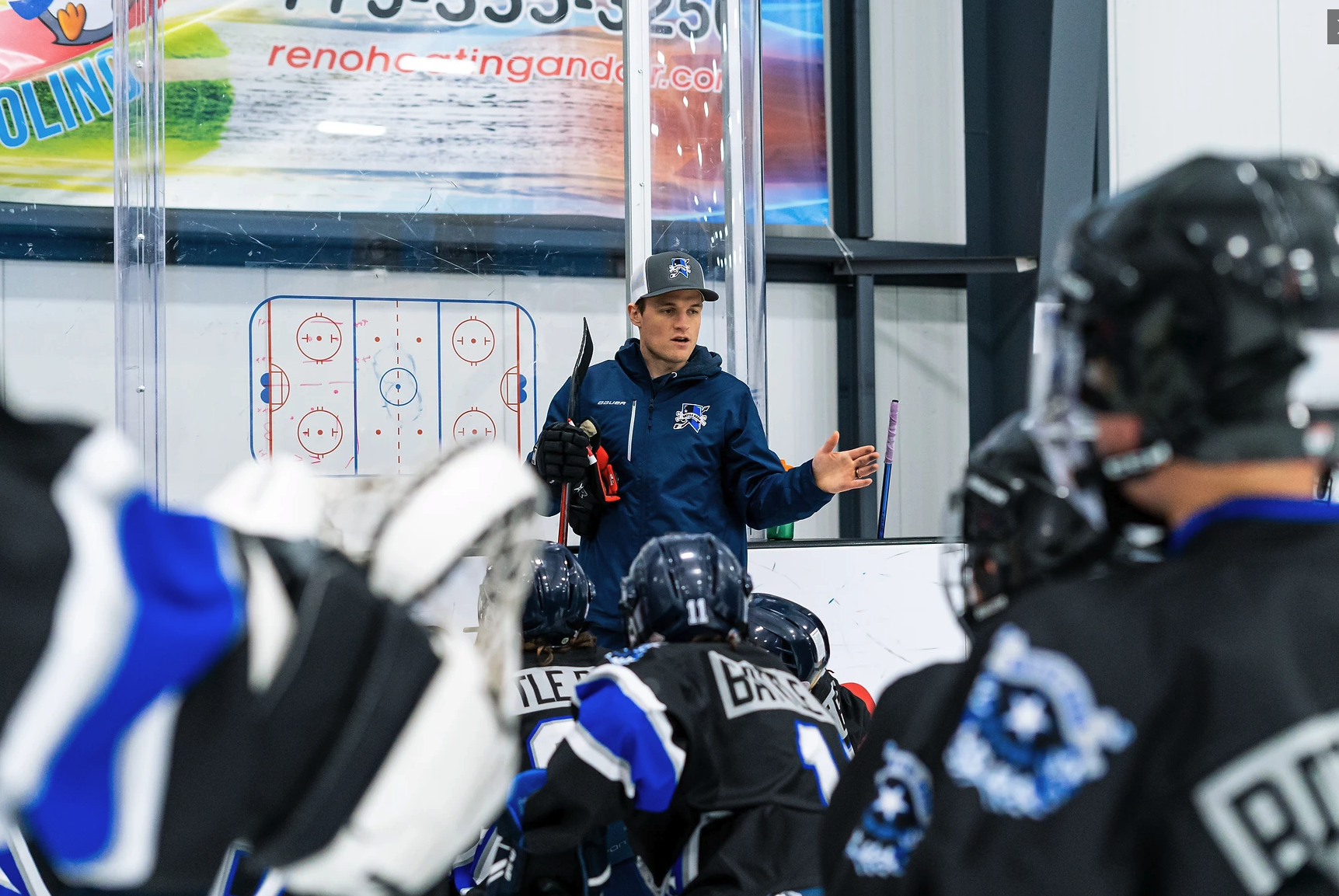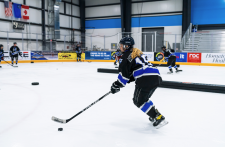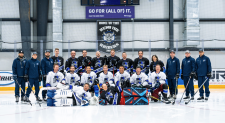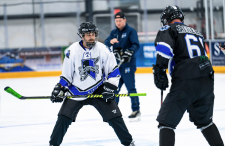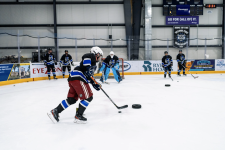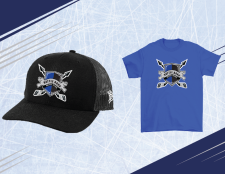 View Photos
2023 Battle Born Hockey School - NV Adult Camp
Reno Ice
Reno, Nevada
Program Overview
The Battle Born Adult Hockey School offers a comprehensive adult-only experience to sharpen your skills and give you an added edge to your overall game. This camp is designed to implement a tactical deep-dive into shooting, passing, stick handling, face-offs, positioning, breakouts, offensive zone and defensive zone coverage and much more. Each camp will also feature an off-ice "coaches' corner" to help add additional insight and perspective to your game in the form of video analysis and Q&A.
Program Description
Age Requirement: 18+ (Under 21 Not Permitted to Consume Alcohol)
Dates: August 03, 2023 – August 06, 2023
Cost: $670
Full Camp Program Includes:
10.75-Hours of On-Ice Instruction

5 Hours of Off-Ice Instruction

2 Hours of Stretching and Mobility

Official Battle Born Hockey School Jersey

Tape (Clear-White-Black)

Structured Game at the Conclusion of Camp

Access to Professional Photo and Video Content from Camp

Complimentary Happy Hour (must be 21+)

Detailed Player Evaluation/Report Card from Coaches

Lunch Provided at Conclusion of Camp on Sunday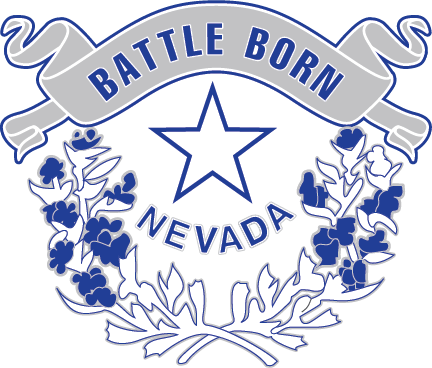 Program Detail
SAMPLE DAILY SCHEDULE:
Thursday August 03, 2023
3:00pm - 4:00pm - Check In
4:00pm - 4:30pm - Introduction and Questions
4:45pm - 6:15pm - On Ice
6:45pm - 8:15pm - Happy Hour at Brewer's Cabinet
Friday August 04, 2023
10:15am - 12:30pm - On Ice (This Session is Longer Than Usual To Maximize Participant Ice Time)
12:45pm - 2:45pm - Lunch
3:00pm - 4:00pm - Mobility with Bobby Baum from Baum Therapy
4:15pm - 5:15pm - Coaches Corner
5:45pm - 8:15pm - Break
8:45pm - 10:15pm - On Ice
Saturday August 05, 2023
9:00am - 10:00am - Coaches Corner
10:15am - 11:45am - On Ice
11:45am - 1:15pm - Lunch
1:30pm - 3:00pm - On Ice
3:30pm - 4:30pm - Mobility with Bobby Baum from Baum Therapy
5:00pm - 6:00pm - On Ice
6:30pm - 8:00pm - Happy Hour at Brewer's Cabinet
Sunday August 06, 2023
9:45am - 10:45am - Coaches Corner
11:15am - 12:45pm - Final Game
1:00pm - 2:00pm - Battle Born Hockey School Provided Lunch
Bryce Monaco
Aug 07, 2023
(5.0)
Excellent camp for all skill levels, each drill focuses on a unique skill, and the coaches constantly give one on one feedback. Both times I have attended this camp I have heard from teammates or other players in adult league that I was noticeably better.
Patrick Holly
Aug 07, 2023
(5.0)
Awesome camp for any skill level. My favorite is they explain the reason behind each skill they teach. Seeing how they fit together in a game situation makes so much sense. Highly recommend it to anyone who wants to improve.
Andy McNamara
Aug 07, 2023
(5.0)
This was my first-ever hockey camp experience, and it was awesome. The coaches were extremely knowledgeable and encouraging, and constructed drills that I know will pay immediate dividends for me in my league. The facility in Reno is top notch as well. I look forward to a future camp with Battle Born.
This is the hockey camp for you. Why? Regardless of skill-level it has sessions that tackle each aspect of the game. This is my second time attending the camp; the first year I had barely got a spot on a C league team (ranks A-E beer league) and now I currently play in B league. This camp is a large part of my year-over-year improvement because it allows me to gauge my weaknesses, reflect, and work on them for the following year. The coaches are great at spotting group-level as well as individual deficiencies. The drills are universally helpful, and they did a great job of fine-tuning and giving info based on the player per drill. Having played a lot of athletics and coached in various other sports you find it's not about the coaches that are simply phenomenal players, but the coaches who can recognize the level you're at to unlock that next step. These guys are both. If you ask the right questions they are able to deliver based on who is asking, not just sweeping generalizations that you can deduce yourself. They also don't make you feel bad or unknowing if you ask a question that is below their skill level. They strike that perfect balance of giving the right amount of advice, at the right time, with the right tone. I also appreciate that they're on the ice doing the drills with you too, and they're playing HARD. It shows their passion for their own hockey development, as well as giving great examples of what it should look like. This also extended into them playing in the scrimmages and the final game. I personally loved this because it gives you a real reflection of both the speed and IQ that advanced players play with, as well as what tools to add to your arsenal come game-time. The other aspects of the camp, like mobility with Bobby Baum, was great. I picked Bobby's brain relentlessly in terms of muscular and anatomical deficiencies I may have based on recurring injuries. I have also signed up to go visit him in his personal clinic because his knowledge is that deep. I even told my wife (who is a physician) I hadn't come across someone who so readily had a memorized internal mapping of not just muscle names, but the ways in which they interacted. Coaches Corner (watching film) was productive because there was a general overview to get people on the same page (face-off setup, breakout positioning, etc...) and then you could ask specific questions when they opened the floor. Then we'd go on the ice to put theory into practice. You never learn until you actually practice, and they made sure we did. You will not question if you got the bang for your buck. Multiple coaches have played professional hockey either overseas, highly competitive juniors, and the AHL. If you think you didn't get enough out it's because you didn't put into it what you could have, or asked how you could improve. You'll be tired from this camp. You often don't learn things or get to your next level in any aspect of your life until you're tired and push through. You will get tired in the right way, and you will progress because of it. 5/5 stars.
Facility Location
15500 Wedge Pkwy
Company
Reno Ice
15500 Wedge Parkway
Reno, NV 89511
Battle Born Hockey School, LLC
adam@battlebornhs.com
(775) 287-1283
Register Now!
No session available!
This program is on people's minds.
It has been viewed 1514 times in the past week
Contact Program Director