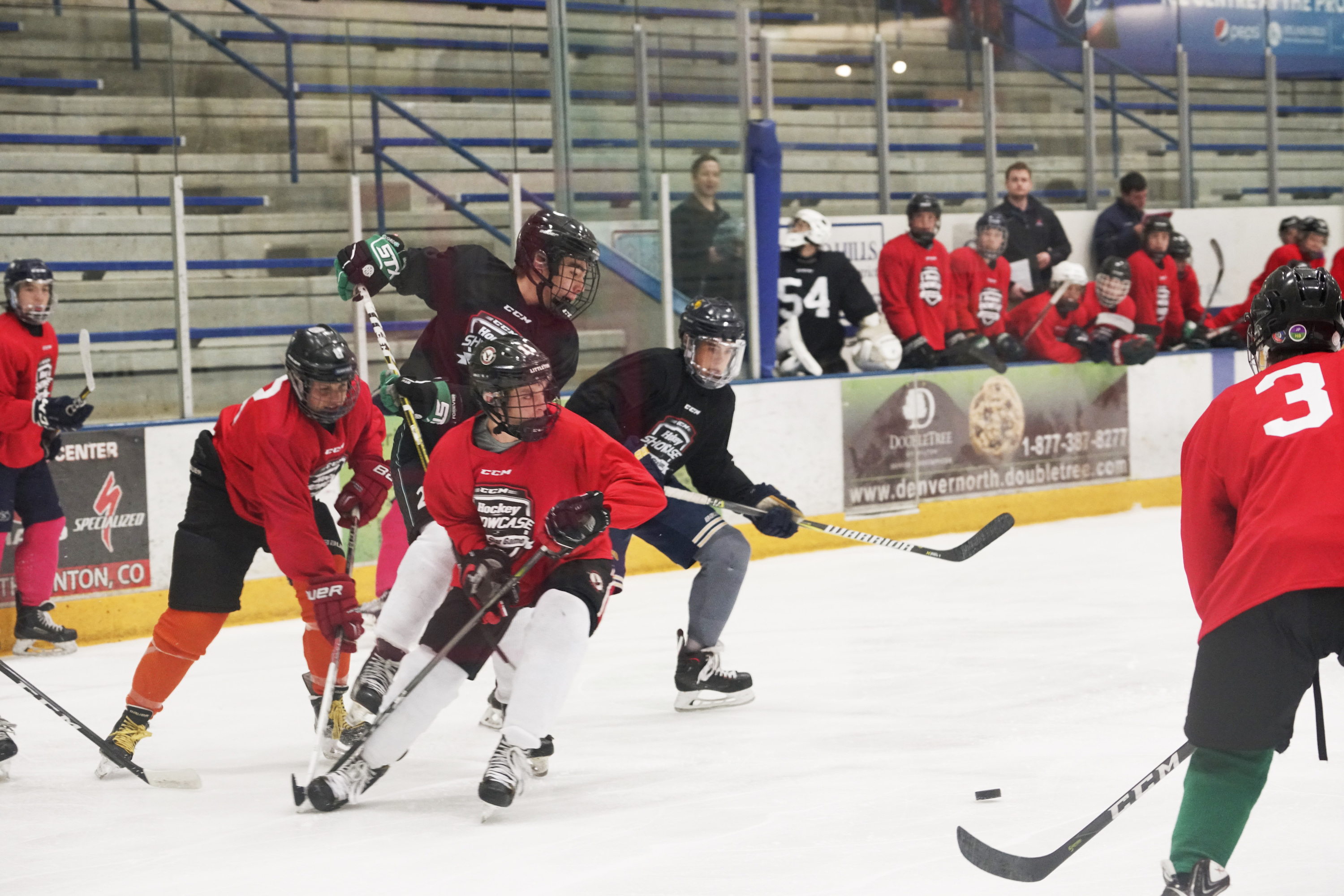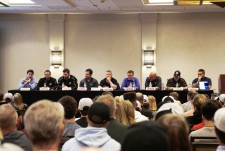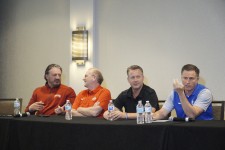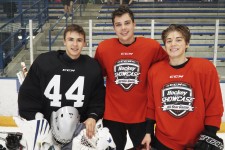 View Photos
2023 CCM Hockey Showcase
Ice Centre at the Promenade
Westminster, Colorado
Program Overview
The CCMHS is a Junior Hockey Showcase, not a pro hockey showcase. The purpose of the CCMHS is to help move all participants on to Junior, Major Junior and NCAA college hockey. Due to this stated purpose, our recruiting efforts are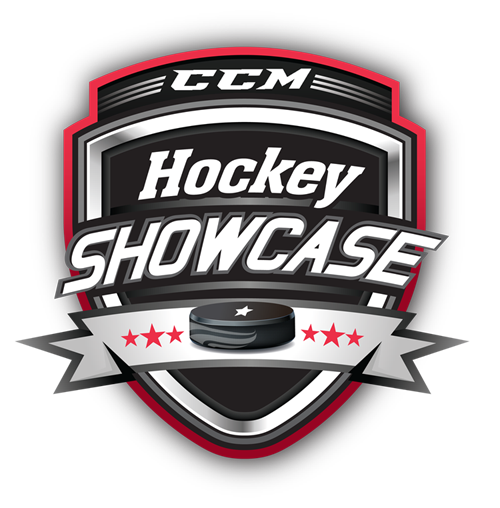 focused on bringing in the best Junior and NCAA coaches and scouts possible. By attending the CCMHS you ensure that your name, talents and stats will get into the hands of the coaches and scouts that can help you make the jump to the next step in your career.
Over the past 20+ years, the management team behind the CCM Showcase have moved 1,000+ kids on to Junior A, Major Junior, the USNDTP, NCAA Hockey and even Europe. And while development and exposure is what we are known for, we are not here to put a 16-year old in the NHL. We are here to connect them to coaches that will help them move them on to Junior and then NCAA, Hockey.
Program Description
The CCM Hockey Showcase is the #1 scout and coach attended Junior A Showcase in the U.S. Last year we had 400 Bantam-Midget AAA/AA and Junior A/B players and 125+ coaches and scouts in attendance from 21 different North American leagues, and now 14 different countries.
Make no mistake, the CCMHS is a Junior Hockey Showcase, not a pro hockey showcase. The purpose of the CCMHS is to provide avenues for our participants to move on to Junior, and then NCAA College, hockey. Because of this focus, our recruiting efforts are focused on bringing in the best Junior and NCAA coaches and scouts possible.
By attending the CCM Hockey Showcase you are ensuring that your name, talents and stats will get into the hands of the coaches and scouts that can help you make the jump to the next stage of your career.
Program Detail
2023 CCM Hockey Showcase:
May 26-28, 2023
Ice Centre at the Promenade
Westminster/Denver, CO

Tenders Group: 2003-2006 - $525
Futures Group: 2007-2008 - $525

Quick Facts:
100-125+ NCAA & Junior A Teams in attendance
Assigned NCAA/Junior Coaches for each team
2003-2008 Birth Year AA, AAA and Junior players
4 Games guaranteed
Player/Coach Meet & Greet Session
Age-specific All-Star Games
All games professionally refereed
Goaltender only sessions, with expert Goaltending Instructors
Junior & College Hockey Seminars
CCM Hockey Top Prospects Awards
CCM Hockey All Star Game MVP Award
All Players will receive:
CCM Hockey Showcase custom team jersey
CCM Hockey Showcase matching socks
Custom CCM Hockey Showcase hat
Thank you again, the Showcase was amazing. My son has been recruited by a bunch of teams because of your Showcase. Thank you!
Andy Karofsky
Oct 14, 2019
(5.0)
Thank you so much for hosting the CCM Showcase. It provided a ton of visibility and the coaching was first-rate. The All-Star Game was exceptional and gave the participants a great opportunity to play against really high-end talent. It was a very well-run event and has opened a lot fo doors for my son, great job!
Just wanted to take a minute and say Thank You for putting on such a great Showcase. Braeden had a great experience and I hope he did not disappoint in his play. He will be playing the Wenatchee Wilderness U16 team next year. So we hope to be back next year working to get a spot in Jr's. Thank you again!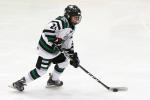 This is an annual event for us. So many coaches and scouts here. Like 140 or some craziness. Many booths with college recruits and scouts to discuss all your options as your player enters juniors or college. Highly suggest getting in young and letting the showcase grow as your player grows! I think we have nailed where my son will play hockey - he's a sophomore and it's all because of this showcase. Get your player there. You'll see what I mean. Coaches and recruits symposium also! Top notch, Top level play here!
Dave Kennedy
Nov 03, 2019
(5.0)
This was my son's second CCM Showcase and it's become an annual event for us. The games, coaching, and in particular the seminars Friday night alone make it worth it. Last year my son and I attended the seminars and my son took it to heart. He talked to a number of coaches on his own, generated enough interest that one coach watched him the next day, and offered him a spot on his AAA team back east. Were it not for the CCM Showcase I'm certain this never would have happened. Colorado players don't get a lot of exposure so the CCM Showcase provided that exposure and then some. As others have mentioned, from a parent standpoint, the booths representing various colleges and Junior teams were a great information resource for me and has allowed me to develop a better idea of the hockey landscape and how I can support my son in chasing his dream.
The CCM Showcase is not to be missed if your player intends on playing at the next level (whatever that may be). Mike is very connected and can provide invaluable advice to players and families of all skill levels. We recommend both the Showcase and USJDP camp... they go hand in hand! Thanks Mike!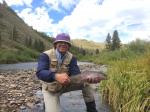 This is one of the best run, and well attended camps I have been to. Kuddos to Mike and his staff!
Angela Oxenreider
Nov 06, 2019
(5.0)
Thank you for bringing this Showcase to Colorado. Our son attended the past two years and loved it both times. We plan on registering him, along with his younger brother, this year. The Showcase is very well-organized, and draws excellent talent for high-paced, skilled hockey games. It is well worth the cost. The access to coaches and scouts, high-level talent at this central location is excellent. The game coaching was also impressive and made for a very beneficial weekend of hockey for our son. Both boys are looking forward to it in 2020. Thanks again!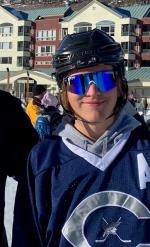 Monica Pijanowski
Nov 06, 2019
(5.0)
The Ice Centre in Westminster is a hockey mecca for one week with an incredible number of tremendously talented players from both the U.S and Canada in attendance. I believe there were over 100 players and at least two dozen coaches and scouts watching. The symposium with a panel of coaches including Air Force's Frank Serratore was exceptional. This is a must-attend for any hockey player looking for some direction, contacts and competition to plan the next steps.
This is the first year our son participated in the showcase. The logistics of the program are enormous but was well choreographed to include the number of games, game scheduling, vendors, scouts and participants from across the country and other countries. This is not just a "to be seen" situation for boys from Colorado, but rather it is a comprehensive showcase with the players futures in mind. It was a professional and efficient program and resulted in numerous opportunities from coaches and scouts, for our son to consider. Our son is excited to attend in 2020.
I was very impressed with the CCM Showcase in Denver. It was very well organized with lots of talent. I was very pleased with the amount of coaches and scouts that attended from every tier and league. Not only did my son get exposure but I was able to get all my questions answered from experienced coaches. My son has maintained contact with many of the coaches and scouts that attended in 7 plus months since the Showcase and has been very complimentary on how open each of them have been to help and support him in whatever his next endeavor may be. I would highly recommend the CCM Showcase to anyone who is looking to see what is the next higher level tier their child can play on and get answers to many of those sought after questions. John Janda
Great job by Mike and his staff. Best Showcase in the U.S. by far, well done!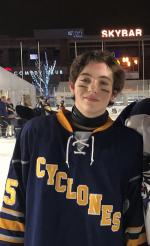 Ryan McBride
Jul 11, 2021
(5.0)
I want to say that this showcase is really amazing. Last year in 2020, my son attended this showcase for the first time. We were lucky to be a part of it because at the time there was nothing open and not much happening in the hockey world. We were impressed with how well the showcase was run and what Mike was able to do. This year he attended again and it was even better! We have done other showcases and I have to say, this is run so well and it is really full of information for these boys. As many of us hockey parents know, there are a lot of money grabbers out there in the hockey world but this showcase is all about learning, developing and finding as many opportunities as they can. This showcase does that for sure! Mike puts a lot of effort into it and brings in so many high level coaches that give their time and in my son's case, continue to give their time through encouraging emails and follow up conversations. If you are interested, it is definitely worth it!
Penny Hamilton
Jun 01, 2023
(5.0)
This is our second year of participating in the CCM showcase and having done quite a few others, it's one of the best-run showcases in Colorado. Mike does an amazing job of thinking of everything and as a result, it runs so smoothly. The panel of coaches on Saturday night were excellent and gave great insight into the Junior, college navigation process making a confusing network much more understandable. The best thing is it gives the kids exposure with the copious amount of scouts and coaches attending. It's also great to have your son speak to scouts so they get comfortable having those conversations and opening up a line of communication. We look forward to it next year.
Kody Wallenberg
Jun 01, 2023
(5.0)
Thank you for putting on such a fantastic event. You definitely delivered on your promise of coaches and scouts being in attendance. Definitely not a "money grab" It was a great experience for my son Kody. He received main camp invites and contract offers! Thank you again. Scott Wallenberg
Just back from a great weekend in Denver. We have been one of the few international particiapants and I must say that didn't feel like it. New to NA hockey we were welcomed like kings, helped by Mike in organizing skating and the very best coach Bryan. Everything went so smoothly with 500 players and 100+ coaches and scouts. The venue is huge and everybody knows what and when is happening. No misunderstandings, no deviations from programme, no late calls, no fights. Also the coaches, they are approching players in a very positive manner, no pushing, no bad words on their competition. Congrat to Mike and his small team to manage such a big event without a feeling that something will snap off soon. Highly recommended for everyone who is looking for a new team or just want to make sure he can play that level of hockey. Mike thanks and keep up the good work.
Michael McCormack
Jun 06, 2023
(5.0)
The development path in youth hockey can sometimes be a bit of a mystery. The CCM Showcase addresses that directly with informative seminars for players and their families, as well as an incredible collection of scouts from the college, juniors and prep school ranks. The event itself is well organized, competitive and fun. From check-in on the front end to all-star team selection, the trains here all run on time. Better still, the communication in advance of the event is best-in-class. The organizers seem to have asked themselves, "If I were a parent, what would I want to know." They then answer all of those questions with informative communication prior to the event. Our son attended for the past few years. In each case, he had fun, made new friends, and played WITH kids that he normally plays against (the importance of this last bit can't be overstated.) It's a great value and a neat weekend. We're fortunate to have an event like this one in CO.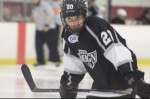 Arthur "Seamus" McCown
Jul 12, 2023
(5.0)
2023 was our 1st experience at the CCM Camp. We went this year as a teammate from the year prior and it was better than they had suggested. Coaches were engaged and competitive while still being able to teach game skills and scenarios. There were several scouts there and if they were interested on a player, they were thorough and professional in their correspondence. We will definitely be back next year and were very impressed by Mike Gempler and they entire staff that ran this camp. Thank you all and see you next year!!!!
Facility Location
10710 Westminster Blvd
Company
The CCM Hockey Showcase is owned & operated by:

USJDP, Inc.
29310 Buchanan Drive
Evergreen, CO 80439
Register Now!
No session available!
This program is on people's minds.
It has been viewed 12022 times in the past week
Contact Program Director