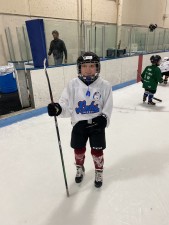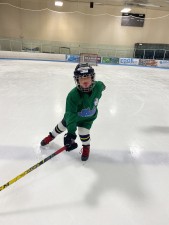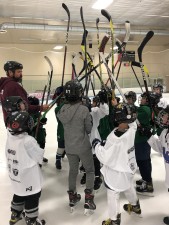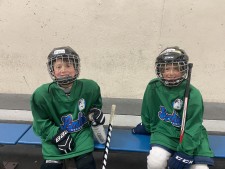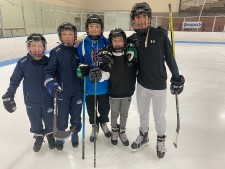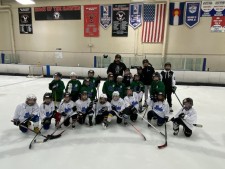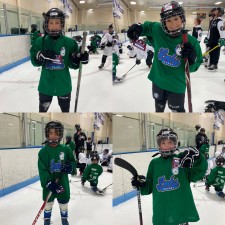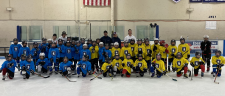 View Photos
RMHS Littleton CO Mite Super Camp
Edge Ice Arena
Littleton, Colorado
Program Overview
Dates: June 5-8, 2023- 2015-2017 Birth Years Location - Edge Ice Arena - Littleton, Colorado - $350

Program Description
Mite Super Camp (5-8yrs) (2015-2017 Birth Years) - Group #1 Beginners - Group #2 Intermediate & Advanced
​The age groups we will work with within these camps will be 5 to 8 years of age. As we all know, players under 12 must work on fundamentals and skills in a fun learning environment.
The skating covered will work on edges, stride backward and forward, crossover, stopping, turning, quicker starts, and transitional skating. Puck skills like passing, stickhandling and overall better control of the puck will be covered in full detail. All of these skills will be taught in full detail. After the skills are improved, the staff will show how to use the skills in game situations within small area games and hockey-specific drills.
• $350
• 8:00 am - 2:30 pm daily
• 2 hours on-ice per day
• 60 minutes off ice per day
• Campers must pack their lunches daily
• Schedules subject to change due to registration levels up to one week before the first day of camp
Program Detail
Camp Dates -
June 5-8, 2023
Camp Daily Schedule -
Mite Camp - Group #1
Monday-Thursday
On-Ice - 9:00 - 10:00am
Dryland - 10:15-11:15am
Lunch - 11:15 - 12:15am
Team Building - 12:15pm
On-Ice - 1:15- 2:15pm
Student Pick Up - 2:30pm
Mite Camp - Group #2
Monday-Thursday
On-Ice - 10:15 - 11:15am
Dryland - 11:30 -12:30pm
Lunch - 11:45 - 12:30am
Team Building - 12:30pm
On-Ice - 2:30- 3:30pm
Student Pick Up - 3:45pm
Lodging Deals - Lodging Information coming on January 31st!
Lodging Info - La Quinta Inn and Suites is the new lodging partner for all RMHS camps hosted at the Edge Ice Arena. The La Quinta is located about a mile away from the Edge, right off of C-470. This hotel was recently built and exceeds all of the top features you may be looking for in a luxury hotel stay! They have offered an outstanding corporate rate for the RMHS families.
$135.90 for 2 Queen Beds
$132.90 for a standard Single King bed
Please call Maggie Adams today to book your room and mention the Rocky Mountain Hockey School to get these great rates!
Maggie Adams
Director of Sales
La Quinta Inn & Suites Littleton
720-687-3800
Lindsay Harris
Jun 10, 2022
(4.8)
My son loved this camp. Every day he was excited to go and the best part was he looked like a whole different player after the week! I can tell his skills improved in the week and it grew his love for hockey which is even better. I would recommend this camp to anyone and everyone that has a child with an interest in hockey that would like to improve their skills. Great staff that is fun and talented. Loved that they played a game at the end of camp that felt like you were at a real game. My son cannot stop talking about everything. Thank you!
Facility Location
6623 S. Ward Street
Company
Home Offices - Rocky Mountain Hockey Schools
6623 S. Ward Street Littleton, CO 80127
Mailing Address -
RMHS P.O. Box 880 Kittredge, CO 80127
This program is on people's minds.
It has been viewed 1410 times in the past week
Contact Program Director