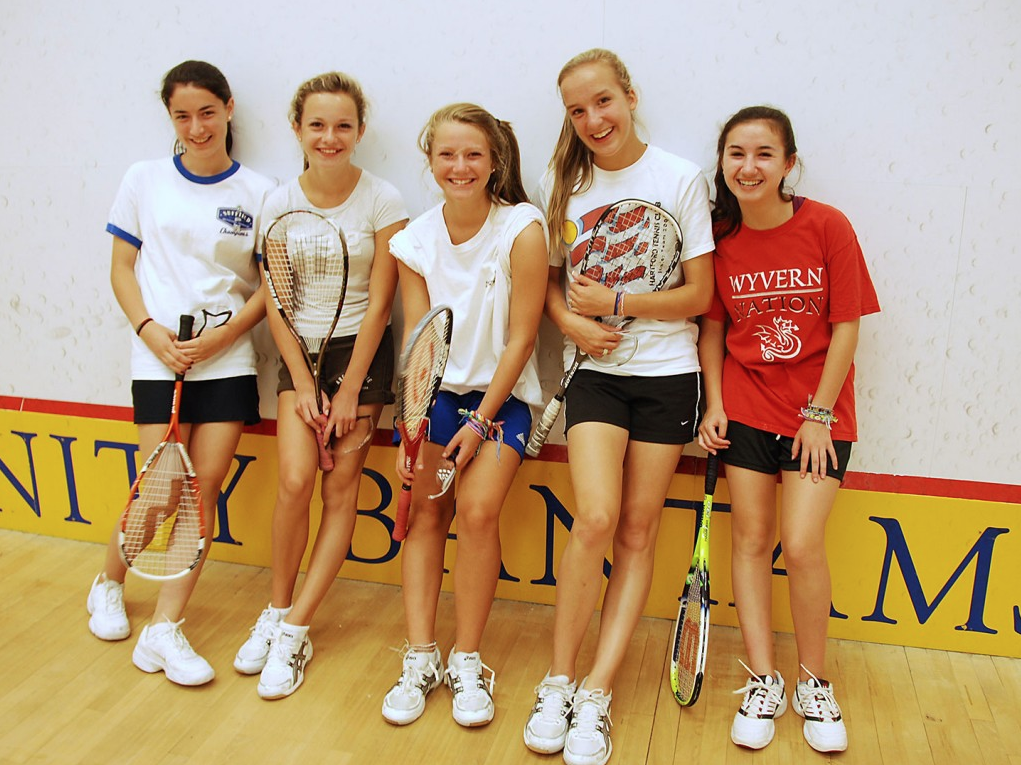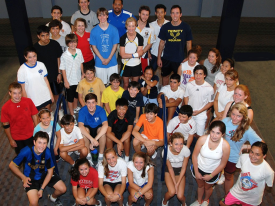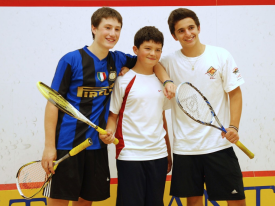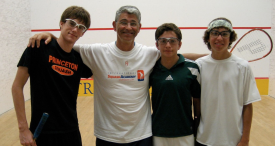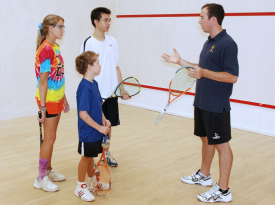 View Photos
International Squash Academy - Taft School
Deerfield Academy
Taft, Connecticut
Program Overview
Campers will receive: Authentic International Squash Academy T-Shirt Water Bottle Personal Evaluation Games Daily Raffles for an assortment of Prizes
Program Description
Joe Raho, the assistant squash coach at Brown University since 2014, was hired as the next head coach of the Tufts University men's and women's squash programs in August 2017. Raho is a 2009 graduate of the University of Pennsylvania. He replaces Joe McManus, who guided the Jumbos for five seasons from 2012-17. At Brown, Raho assisted head coach Stuart leGassick with the men's and women's teams. Both programs were ranked among the College Squash Association (CSA) top 20 throughout Raho's tenure. In 2017, the Bears' women's team was ranked 11th and the men were 19th in the final CSA poll. Before Brown, Coach Raho was an assistant coach at Greenwich Academy as well as the assistant squash pro at Round Hill Country Club in New York. Raho graduated from Penn in 2009 with a degree in History. He was captain of the men's squash team during his senior year at Penn, and he was the chair of the community service committee of the Penn Student-Athlete Advisory Committee.
Program Detail
DAILY SCHEDULE:
7:00 Wake-up
7:45 Breakfast
8:45 Commuters Arrive
9:00 Stretching and warm-up
9:15 First Squash Session – Individual skill work
11:15 Coaching Demos
11:30 Tournament Training
12:00 Lunch
2:00 Second Squash Session – Strategy
3:00 Squash Matches
4:30 Extra help / Off-Court Activities
5:30 Dinner
6:30 Off Court Offerings (Guest Speakers, Film Analysis, Sport Specific Conditioning)
8:30 Commuter Dismissal
9:30 Dorm Games and Socializing
10:30 Lights Out
Check in: Overnight Campers check in between 1:00-2:00pm on the first day. Day & Extended Day & Day Campers check in at 2:00pm on the first day.
Extended Day Camper Pick-up: Extended Day Campers are to be picked up each day at 8:30pm at the squash courts.
Day Camper Pick-up: Day Campers are to be picked up each day at 5:00pm at the squash courts.
Check Out: Parents are invited to attend the final matches that begin at 9:00am on the final day. Check-out for ALL CAMPERS will take place at 12:00pm at the squash courts.
Below is a suggested list of items to bring to camp. We suggest that campers do not bring expensive personal items such as cameras, iPods/iPads, etc. Cell phones are allowed in the dorms and dining areas, but not on the courts during training sessions. Please label every article you bring to camp. All items will be the responsibility of the camper. International Squash Academy and its staff are not responsible for lost, stolen or forgotten items.
Health Form
Squash Racquet
Goggles
Squash Clothes
Non-Marking Squash Shoes
Comfortable Socks
Sweat Bands
Off-Field Clothes (Athletic Socks, T-Shirts, Shorts, Sweatshirts, etc)
Athletic Sneakers
Linens (Twin XL)
Blanket/Sleeping Bag
Pillow
Toiletries
Shower Towel
Alarm Clock
Portable Fan
ABILITY GROUPS
Players are grouped first by age and then by ability. The first session is an assessment session – we will update groups after the first day
ATHLETIC TRAINER
Trainers are on site to aid in illness, injury prevention and first aid.
HEALTH FORMS
All campers are required to have a completed health form in order to participate at camp. You can either fill out our health form or use the doctors form and use our form as a cover page. Please fill out contact information and parent signature.
Click here to download the HEALTH FORM
WEATHER PLAN
We utilize inclement weather opportunities to focus on agility training, video analysis, individual meetings.
TRAVEL
The nearest airport is Bradley International Airport in Hartford, CT. You are responsible for getting yourself to and from campus, International Squash Academy does not provide transportation.
Facility Location
110 Woodbury Rd
Company
eCamps Sports Network Phone: 1-800-944-7112 Email: support@ecamps.com Web: SportsCamp.com
Registration Alert
Online registration for the International Squash Academy is not available at this time through the CampVine platform.
Please visit the International Squash Academy website for full online registration capabilities at:
Contact Program Director