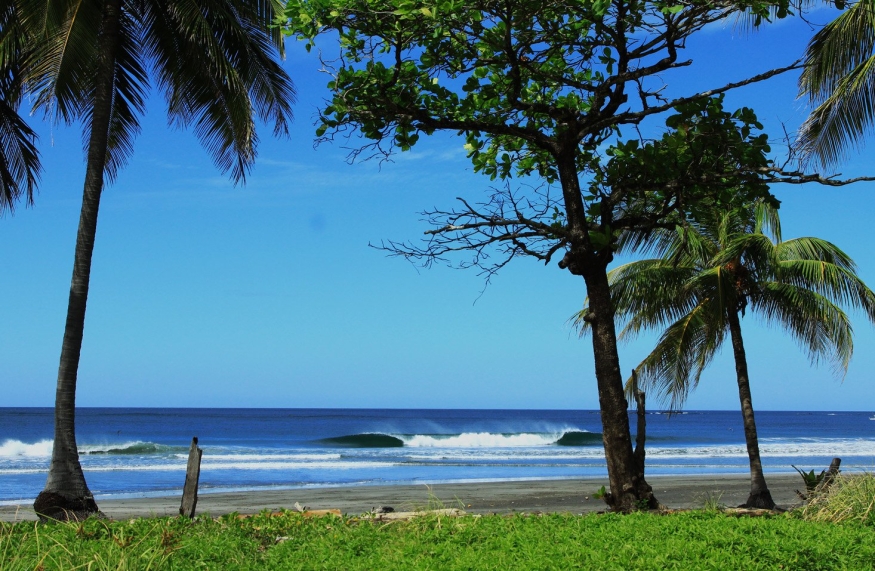 WHEN TO VISIT: COSTA RICA'S SEASONS - Corky Carroll's Surf School, Nosara, Costa Rica

When to Visit: Understanding Costa Rica's Seasons
While most of the world celebrates traditional seasons like winter, spring, summer, and fall, Costa Rica experiences a wet season and a dry season. Although Costa Rica Seasons change, one season brings more rainfall, temperatures are warm year-round with the wet season yielding a little cooler temperatures.
The Dry Season: Costa Rica's Seasons
The dry season runs from mid-November to April, with occasional showers running through December. After that, it's cloudless and bone-dry skies with temperatures in the upper eighties until May. Offshore winds yield clean, consistent surf with waves on tap all day long. During this time of year the waves are smaller and easier to learn to surf on, while the sunsets are to die for. The best beaches to learn to surf on in Costa Rica are right near our all-inclusive Costa Rica surf resort at Playa Guiones. It's for these very reasons that Nosara experiences the majority of its tourism during its summer months.
During the dry season, the jungle dries up a bit but everything is open and tours run frequently. When you're taking a break from the surf, the town has a number of tasty restaurants and juice bars, the jungle offers a collection of hikes, and there are adventure tours aplenty.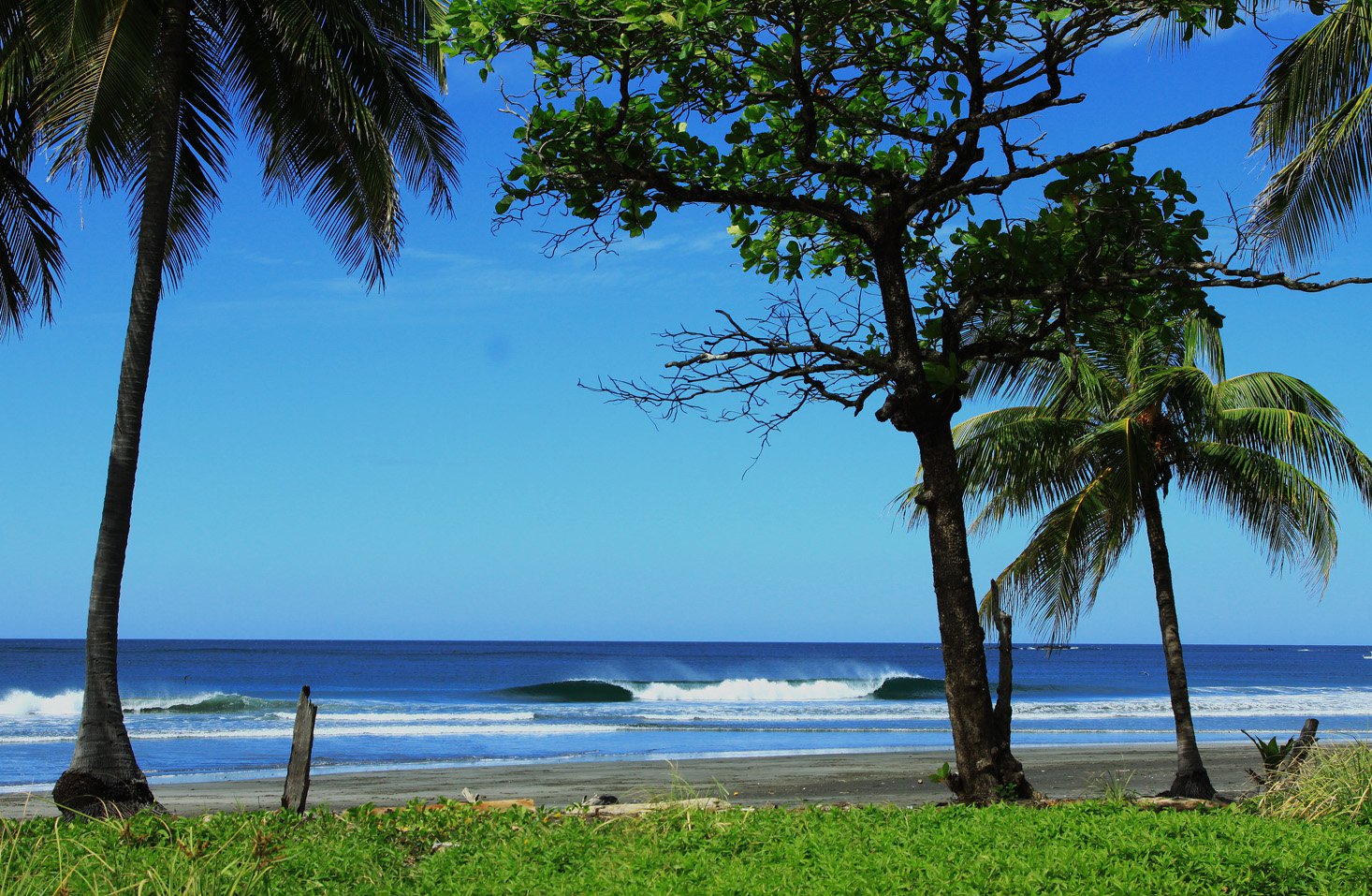 Dry Season
The Rainy Season: Costa Rica's Seasons
After months of rain free days, the skies part in May and the rainy season begins in full force. The majority of the "green season" begins with sunny mornings, followed by showers in the afternoon and evening. September and October are by far the rainiest months—rain often falls all day long and a number of businesses temporarily shut down.
Due to the wet conditions, the rainy season tends to be less crowded and many tours and accommodations are available at a discounted rate. People ask us What they should pack for a trip to costa rica during different seasons. Although it is wet in the rainy season, it isnt cold at all. While September and October may not be the best months to visit, the rest of the rainy season can be an incredible time to visit the beach town. The jungle and surrounding foliage become green and lush and there are plenty of empty waves to be had during the sunny mornings. Waves tend to be a bit bigger and less consistent during the wet season but there are a number of days when the surf is all time. Weather is a tad cooler during the winter months but still averages in the low eighties.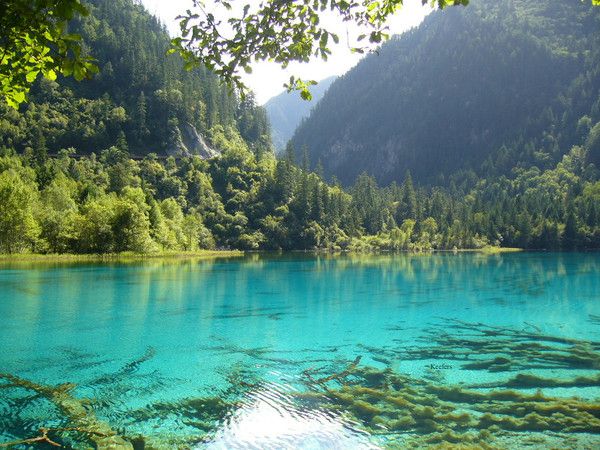 Wet Season
When to Visit: Costa Rica's Seasons
Our all-inclusive surf resort runs from November to mid-August. Although Nosara has something to offer all year long, we feel conditions are ideal during these months. If you're looking for endless, sunny days visit us during the dry season but if you're looking for fewer crowds and occasional showers visit us during the wet season. If you are looking for travel information or which airport to fly into check out frequently asked questions about our Costa Rica surf resort. Regardless of when you choose to come, we're confident you'll have a great time.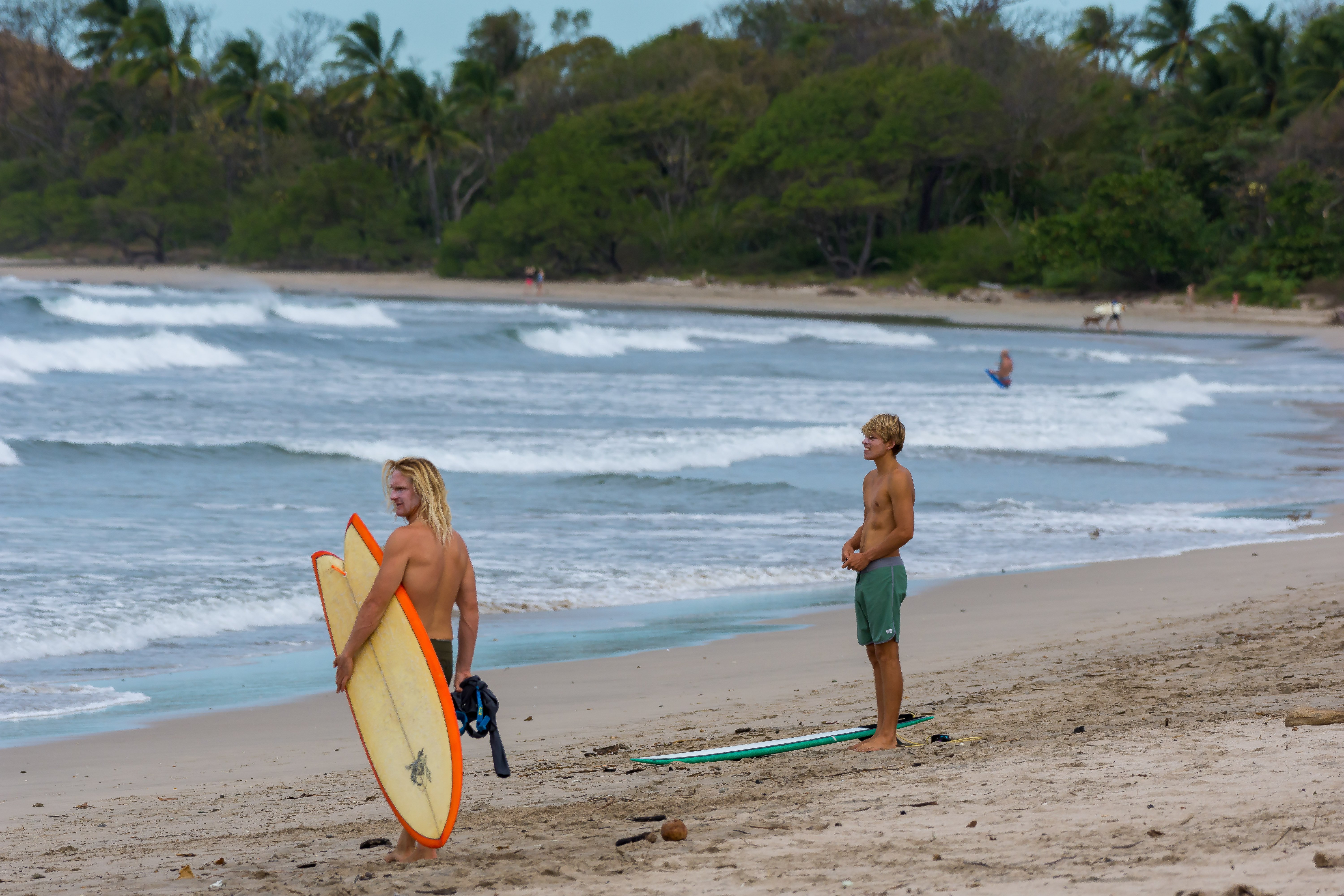 Thanks to Collin Walker and the great team at Corky Carroll's Surf Camps for providing this content. To learn more about either one of the great Corky Carroll Surf Camp locations, please below:
Share on
Recent Articles