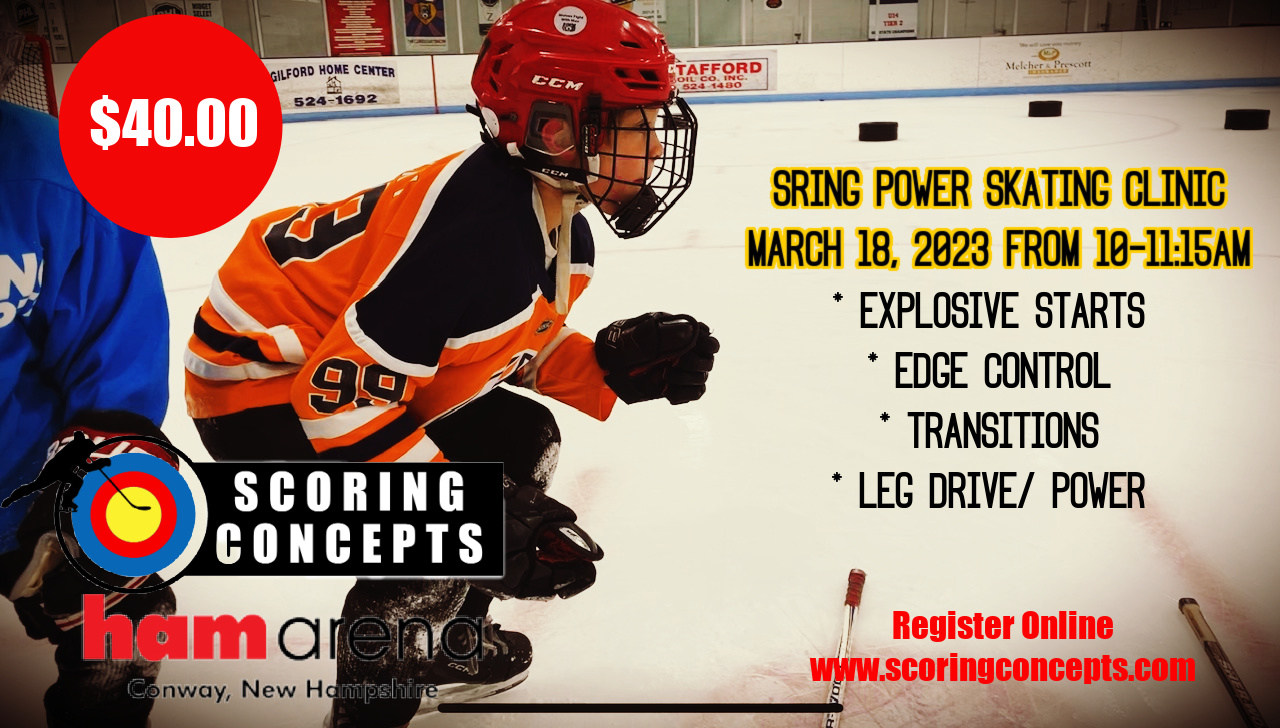 View Photos
Spring Power Skating Clinic
Ham Arena
Conway, New Hampshire
Program Overview
1 Day Only Power Skating Clinic at the Ham Arena in Conway, NH!
Enhance your skating ability in a fun, uptemp setting and prepare for spring teams and tryouts!
Program Description
Saturday, March 18, 2023 at 10am in Conway, NH
Only $40.00 for the session. Develop your :
* Explosive Starts
* Edge control
* Transitional skating ability
* Leg Drive
All Skaters get a some complimentary Scoring Concepts sticker
Facility Location
87 West Main Street
Company
Scoring Concepts LLC
349 Morrill St
Gilford, NH 03249
This program is on people's minds.
It has been viewed 206 times in the past week
Contact Program Director